news
The Significance of World War 1
Posted on August 04, 2020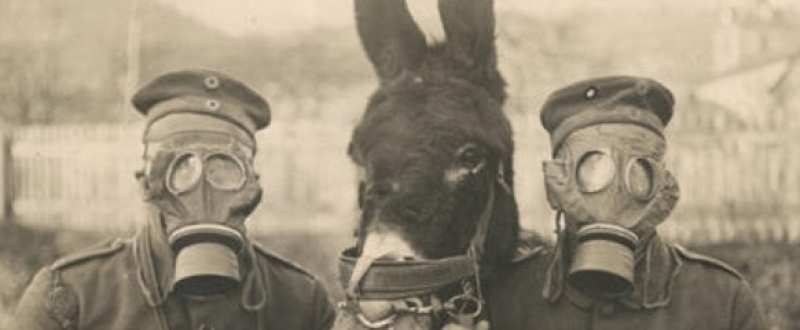 Throughout term 2, the year 9 cohort had the opportunity to investigate World War 1. Students learned about the causes of 'The War to End All Wars', the conditions of war and trench warfare, the impact it had on Australians, as well as the significance of the war in terms of patterns of human history.
Across the classes, students researched all kinds WW1 related topics, including the roles of women and children, technology that was introduced at the time, and even how animals, from horses to slugs, played an important part.
Thank you to Will for sharing his work with us.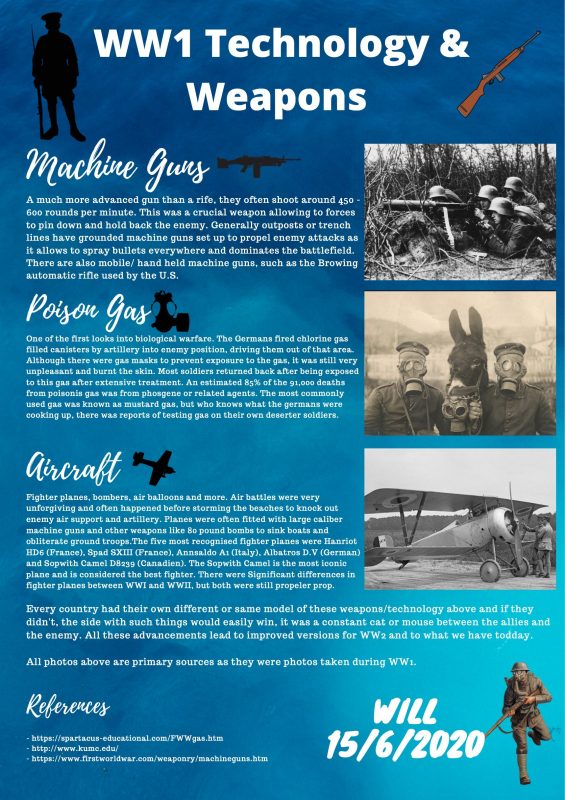 Click on image to view larger