news
Year 9 Excursion to Desalination Plant
Posted on October 30, 2018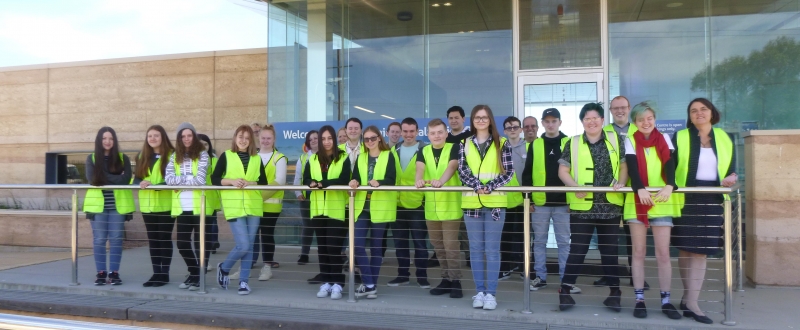 On Tuesday 25th September, a group of Year 9 Central Studies students visited the Adelaide Desalination Plant as part of our integrated unit on sustainability. The day began with some students hopping on the OAC bus, with Rebecca Ramsey as our bus driver for the day. Other students met us down at Lonsdale.
In the Kauwi Centre we learned about the different filters the water passes through, including the reverse osmosis tubes that remove the salt, so the water is safe to drink. When we tasted the desalinated water, it tasted just like regular water. We then hopped onto a bus which took us around the site to show us the different areas of the plant and what they are used for, from the huge storage tanks, to viewing the pumps that put water under extreme pressure to get through the ultra-filtration and reverse-osmosis pipes. The area was fully landscaped with native plant species.
The day ended with a presentation and some fun facts:
The Adelaide Desalination Plant can produce enough water to supply half of Adelaide's water needs.
It takes about 3 and a half minutes for the water to enter the system, be completely treated, and ready to drink. This was much faster than we thought!
The water pressure from the pumps is enough to squirt the water 300m up into the air, about the same height as the Eiffel tower!
Krista Schuurmans, Central Studies Teacher