news
Ashlea Does it for Epilepsy
Posted on July 26, 2019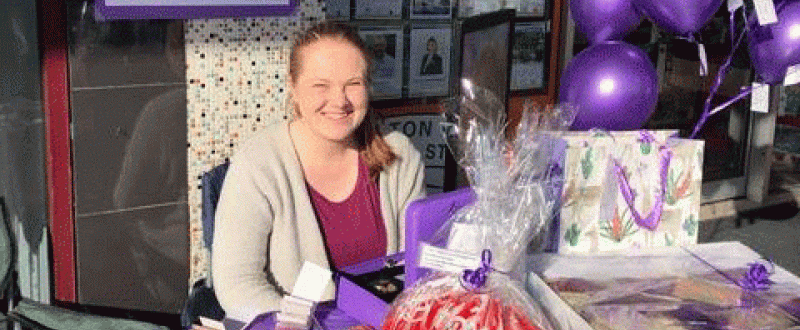 Did you know, 24,000 Australian children are currently living with epilepsy?
As part of Ashlea O'Shaughnessy's Stage II Health assignment, she was required to conduct an activity to raise awareness for a current health issue.

Ashlea chose to raise awareness for childhood epilepsy, an issue close to her heart, with family friend, Max Collins suffering from childhood epilepsy.
As a result of purple days Ashlea organised and ran at Naracoorte High School and Naracoorte Primary School as well as proceeds from a "Go Purple for Childhood" epilepsy raffle, Ashlea raised an outstanding total of $1,350.05.

All of the proceeds will go to the Epilepsy Centre, a South Australian foundation supporting children with epilepsy.
"I am ever so grateful for the support from the Naracoorte community, especially knowing the money is going to a very worthwhile cause," Ashlea exclaimed.
"The Naracoorte community was extra generous, especially the local businesses, who were more than happy to donate prizes for my raffle."
Ashlea would like to say the biggest of thank yous to her family, friends, local Naracoorte businesses, Naracoorte High School, Naracoorte Primary School and the wider Naracoorte community for all of their wonderful support.