news
Boats, Billabongs and Bonfires at the R-9 Camp
Posted on October 30, 2018
Wednesday the 19th of September, staff and students set out to Roonka Scout Water activity centre. Families travelled from many parts of our state, like Eyre Peninsula, Yorke Peninsula, Fleurieu Peninsula, and the Coorong to travel to the camp which was 5km out of beautiful Blanchetown.
The campsite provided the most amazing backdrop for our three fun filled days of adventure and exploring. Containing the excitement of the students was a challenge until we had gone through the camp rules and allocating bunk houses, then our first activity was raft building! This involved students working together in teams to build a raft that could be paddled across the billabong. The activity required team work and collaboration to achieve their final goal. Teams worked together to design their rafts, tie knots and transport the raft to the billabong. A couple of teams did exceptionally well at building their rafts and managed to paddle over and back. Every raft went in the water, whether they actually looked like rafts or floated didn't actually matter. The smiles around the billabong spoke a thousand words!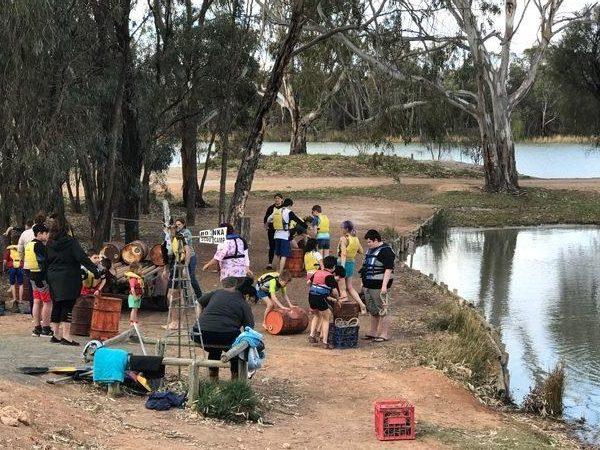 Thursday the 20th was our main water activity day, with kayaking! Students appeared in the kitchen at 6:30am for breakfast. Members of the staff were very surprised at the early risers. However after discussions all advised that they couldn't sleep as they were going kayaking today. A few bleary eyed parents and staff appeared as the rest of the students ate breakfast. Initially the students were required to watch a water safety video and answer some water safety and knowledge questions. After this we all headed down to the billabong for ALL students to practice and learn how to use kayaks on the water. What an amazing sight to see. Every student participated in some way, shape or form. Whilst those that could actively participate in the water activities were refining their water skills a small group of students practiced their cooking extraordinaire skills and provided fresh warm oat biscuits for morning tea!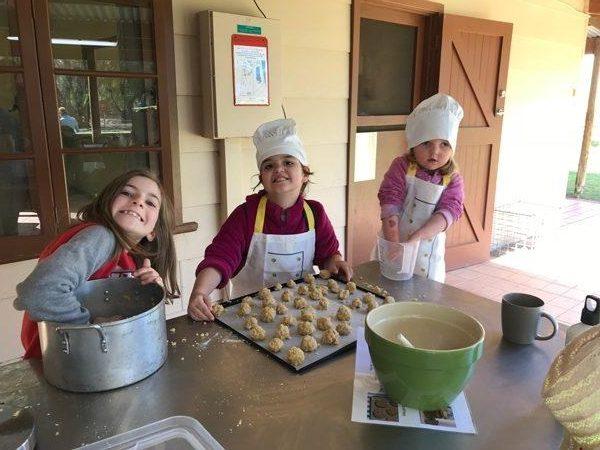 That night we headed down to the campfire at the billabong, the bonfire was roaring and ready for marshmallows to be roasted and stories to be told. Stories were shared and we had some amazing bonfire story tellers who impressed the adults with their campfire storytelling skills. Roasting marshmallows was an adventure for everyone involved, finding the correct marshmallow roasting stick proved to be a time consuming task.
On our last day of camp, the adventures on the billabong saw our students coming up with a uniquely innovative water taxi service. Students had worked out that their return time to the flying fox took too long as it was approximately 300 meters. Instead of walking the path, our students thought outside the billabong (square) and came up with the unique water carriage system. This was a great scene to watch unravel in front of us. Students were paddling over collecting students that had finished their flying fox run and paddling them back to the opposite side of the billabong.
The main feedback was that ALL students had an amazing time and that they would like to see this become an annual event. From a staff perspective we saw team work, collaboration, investigation, curiosity, friendships formed, connections made, capacity built, positive reinforcement, self-regulation and conflict resolution. The overall outcomes from camp are too many to mention, however we hope it becomes an annual OAC calendar event for all to participate in.
Candice Blayney, Social Worker