news
Certificate III in Music Industry - Rehearsal Day
Posted on April 27, 2018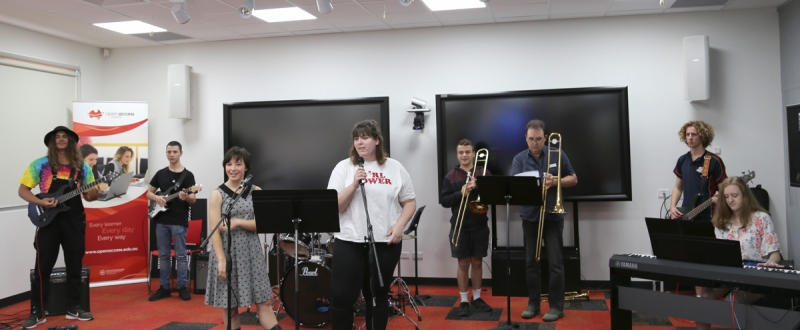 On Friday 6th April, some OAC students visited from Ceduna, Bordertown, Beachport, Riverton and the suburbs of Adelaide. The Certificate III Music students gathered together for a rock band rehearsal, which was the first time they had all practiced together in a face-to-face setting!
Their first practice included rehearsing songs from Queen, in particular 'Don't Stop Me Now', which sounded amazing for their first practice. We are delighted have some very talented students.
They also worked together to demonstrate setting up music equipment by following the Work Health and Safety procedures. We're expecting another rehearsal in term 2 with more new songs to play.