news
Children's University Graduation
Posted on November 14, 2019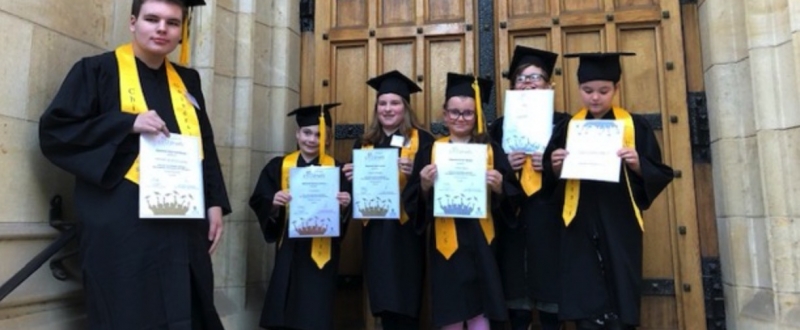 On Tuesday 12 November students from Open Access College attended the Children's University Graduation Ceremony at Bonython Hall, Adelaide. Despite the cold weather the students proudly gathered to receive their certificates for their hard work throughout the year. Each student had completed additional time attending events and learning new things throughout the year. Each student totalled up their hours of learning for the following awards:
National Bronze Award –
National Silver Award-
Anthony 65 hours
Christina 65 hours
Stephenie 65 hours
National Gold Award-
National Gold Certificate -
Unfortunately Brianna, Abraham and Jethro were not able to attend to collect their certificates for 100 hours.
Following the Award Ceremony the students and their families enjoyed a barbeque on the beautiful grounds of the Adelaide University.
Open Access College will continue to support students who wish to be members of the Children's University in 2020. More information can be obtained from contacting Heather Tonkin – Student Wellbeing Leader or at the Induction meetings early in 2020.
Congratulations to all certificate recipients!