news
Eliza wins the 2022 Walpaara Anpa award
Posted on February 24, 2023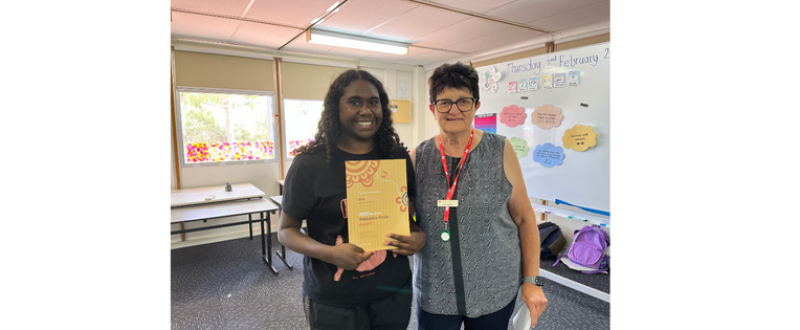 Eliza is our 2022 Walpaara Anpa Award Winner.
The Walpaara Anpa award is an initiative that has been developed to encourage academic participation targeting year 10 Aboriginal secondary school students across South Australia.
Eliza's award is a brand new laptop. We all know how a good laptop is crucial at OAC.
Having her own laptop allows her to take full advantage of the benefits of the internet and technology to pursue her learning and career goals. Eliza shares her opinions and ideas in particular regard to impacts on people and the environment with respect to her local community. These insights demonstrate her learning and knowledge through her own lens, of global and local issues. She brings an Aboriginal and rural perspective to her learning. Eliza is a dedicated and hardworking student.
She is focused on continuously learning and developing her skills to accomplish her personal and learning goals. She has demonstrated a love of learning and the level of commitment necessary to succeed in school and beyond.
Congratulations Eliza.