news
International Women's Day Breakfast 2019
Posted on April 11, 2019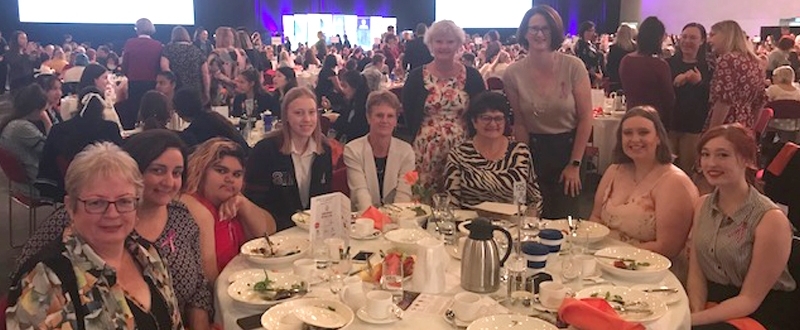 International Women's Day is a day to reflect on the progress women all over the world have made and to raise awareness and call for further change with regards to gender equality.

A number of staff and students from OAC attended the Adelaide International Women's Day (IWD) Breakfast on 8 March 2019.
Amazingly, the Adelaide event, which was again this year hosted by Senator the Hon Penny Wong is the largest IWD event in Australia! 2500 guests attended to listen to special guest speaker, Australian writer, social commentator and lecturer, Jane Caro.
The breakfast provides an opportunity for the community to come together to discuss issues affecting women, raise funds for the UN Women National Committee as well as celebrate, and empower women to participate fully at all levels of society.
Valerie Mangini
Teacher
---
From Isabella (student):
I found Jane's speech very inspiring, it was the first thing I showed mum as soon as I got home! Thank you for this invite, I had such a lovely time.
---
Pictured: OAC Students and staff at the Adelaide Convention Centre