news
Language Partnership Program at Penola Primary School
Posted on December 11, 2019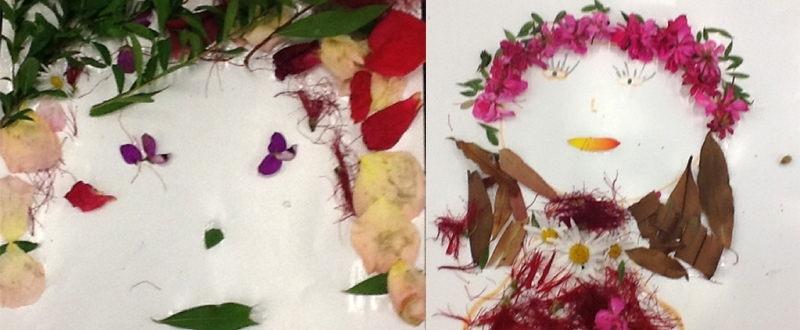 Penola Primary School is located in the picturesque town of Penola, a famous wine growing area known as the Coonawarra. It is situated 388 kilometres southeast of Adelaide. We visit the school once a term and on the recent visit, we organised a Japanese Cultural Day liaising with Ms. Stacey Walters, a Japanese teacher for Reception to Year 2 at Penola Primary School.
Students have been learning the Japanese concept of Shinrinyoku-forest bathing-as a part of the Japanese curriculum this year.
Shinrinyoku is the concept of nature, and its link with wellbeing, naming and describing natural features around them, and responding to them. Naturally, we went for shinrinyoku and collected nature items to create nature pictures. Penola Primary School is so blessed with nature that the students could easily find nature items such as twigs, leaves, flowers, grass, barks, and stones.
Students sorted the collected nature items and then created amazing art work.
That is not all! Penola Primary School is big on recycling for the environment, and fund raising for causes. The whole school was happy to take part in an ONIGIRI ACTION campaign. For those who are not familiar with onigiri, it is Japanese people's favourite 'rice balls'. All you need is cooked rice, dried seaweed and salt, but the result is super yummy! How ONIGIRI ACTION campaign works is that every photo of an onigiri posted to social media or the campaign website provides 5 meals to children in need around the world.
After Shinrinyoku, the students naturally got hungry and time was ripe. We made onigiri, took photos and ate onigiri. We also made sushi and ate it.
In between, the students engaged in games and songs using Japanese. Stacey sensei created a year book called 'Where is onigiri?' and has already posted 100 photos of students' onigiri art work, ensuring 500 meals to children in need. Oh, you say in your heart. 'I missed the opportunity'. Please don't lose heart. You can take an action next year.
We had such a fantastic day as it was not only fun, but also a lot of valuable learning involved. We would like to say a big ARIGATOU to Penola school community for supporting us on the day to make our first Japanese Cultural Day at Penola Primary School so successful. Lastly but not to the least, a big big ARIGATOU for Stacey sensei for your endless hard work!
Rayna, Rachel and Kazuko