news
Library News April
Posted on April 04, 2020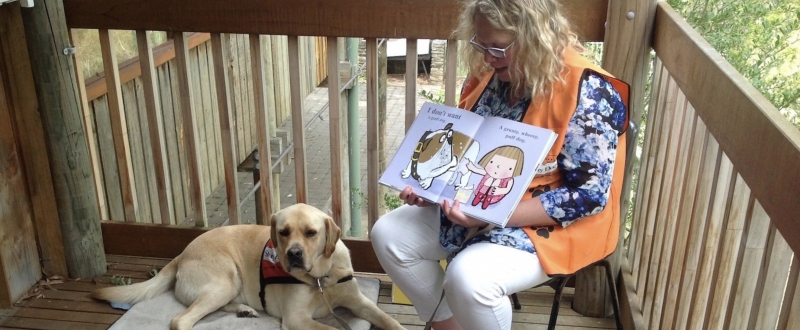 It has been wonderful getting to know students and their families. At the moment we are all being impacted by COVID-19 in some way and I was reminded of the strength of the human spirit as I photographed our ANZAC day and HARMONY DAY displays. It is through supporting others and living with understanding that we get through tough times. Never underestimate kindness. Keep reminding yourself of all the good things is another way to keep things in perspective.
A highlight this term was taking Charlie, my Story Dog to SOTA camp at Arbury Park in Aldgate in March. He really loved meeting all the students and staff, showing all his tricks and how he has helped children with improving their reading. It's a shame he sheds so much – I'm not sure taking him to Port Augusta in a school car would get approval!
Please keep checking out the Open Access College website as we are adding new resources all the time. The latest one is AUDIBLE, which gives you free access to audiobooks.
From us to you, keep well and keep curious. Remember, learning never stops, only if you let it.