news
Library News
Posted on August 15, 2023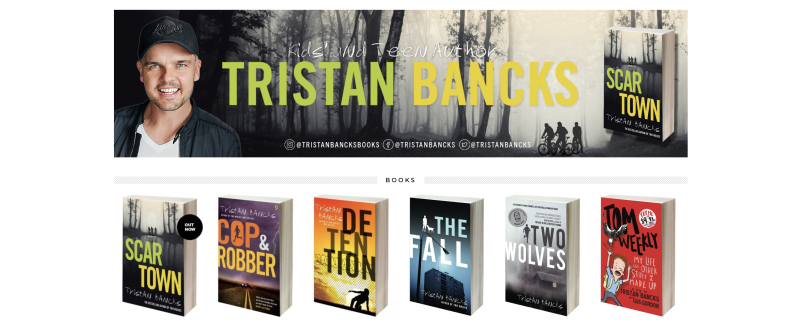 Term 3 - August
Children and Teen Author Visit

The library is eagerly awaiting our visit from Children and Teen Author, Tristan Bancks.
Please join us on Friday 18th of August Online to chat with Tristan. Tristan has a wealth of knowledge and experience in writing, and we hope that some of our students will benefit from his writing tips or even have a chance to read one of his captivating crime, mystery or action books. Please contact the library if you have not received the WebEx link from your class teacher.
If students are interested in purchasing one of Tristan's books, please see the details provided. Free delivery of books will be made available to the college and we will post them to you. We also have free copies of some of Tristans books available to win on the day.
Middle Years Library Sessions
Middle Years Library sessions are being offered this term. Currently these are being offered on Tuesdays and Wednesdays. Come along for one or both sessions or make contact with us and see if we can schedule a time for you.
Tuesday's 9am: Ask the LIBRARY LESSON
Wednesday's 12:10pm: Lunchtime LIBRARY BOOK CLUB
Contact Jodie and Zoe in the library: library@openaccess.edu.au