news
Library News September
Posted on September 10, 2020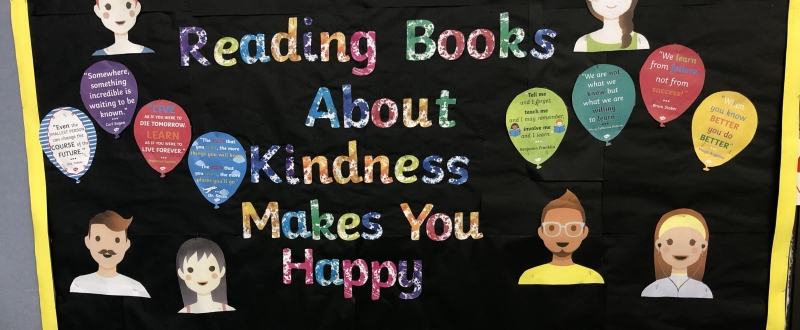 Spring is in the air and there are some exciting events to look forward to in the library.
Bookweek is in October this year (due to COVID). This event is the highlight of the Library Calendar. The theme this year is "Wild Creatures, Curious Minds". We are going to be asking students to create a curious creature. They can do a drawing, make a sculpture, arrange a digital animation, create it out of Lego - the options are limitless. We are really looking forward to seeing the student's designs. I will be reminding students about this activity and giving ideas and inspiration leading up. The Library team have noticed many of you love the opportunity to really get into an activity, so this gives students plenty of notice to get creating. Leading up to Bookweek, Library staff will be sharing books each day from this year's Bookweek collection.
SOTA students often request stories about the outback. The challenge was put to them to write about their life in the outback. At the end of Term 3 I look forward to receiving their stories and compiling them for all SOTA families to enjoy. We have many creative students at SOTA and the Library team are eager to read their stories.
CONGRATULATIONS to Anakin and Lily, who won first place in the Premier's Reading Challenge STEM challenge. Anakin won the R – 2 age group and his sister Lily won first place in the 3-5 age group. Anakin invented and built an Airboat, which was inspired by a book about Neil Armstrong. His creative design was made from a plastic meat tray with a motor powered by a battery, which operates a propeller. Lily was inspired by the book "Laika the Astronaut". Both students received a prize pack for their incredible efforts. The Library team were thrilled with the news!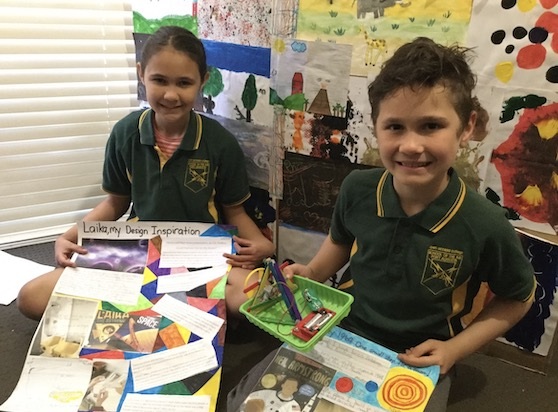 For those students seeking extra challenges and wanting to apply their knowledge in new ways perhaps consider participating in a competition. You can learn an enormous amount about areas of interest to you. The closing dates make you finish the task and most importantly, you get to do something exciting and fun. Here are a couple of competitions that students may want to be involved in:
Spot the Maths Competition
The Australian Academy of Science is holding a photo competition 'SPOT THE MATHS'. See the link below and if you enter, send the library a copy of your entry – as we would love to display your efforts. A great exercise for students! There are some cool prizes on offer.
https://www.science.org.au/sciencexart/spot-the-maths
Clickview Reading Challenge
Students are to create a 90-second video and submit it into one of the four categories below. Prizes include student certificates, trophies and $200 gift vouchers to the winners in each category! See this page for more information Clickview Reading Challenge