news
Marcus and Mikayla "Mix it up with Media"
Posted on September 10, 2020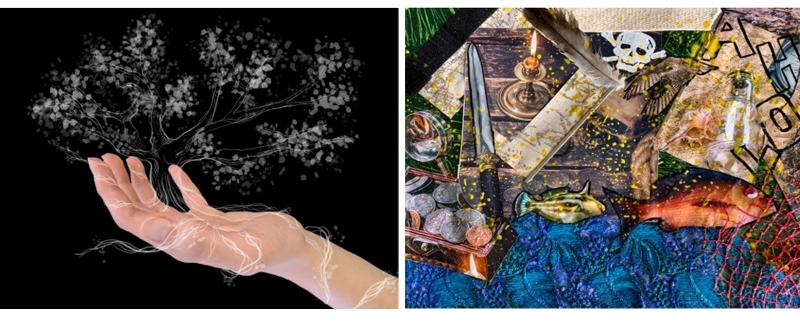 Our Mix it up with Media students have been busy creating their first mixed media artworks for the semester. They have used a variety of mediums including found objects, photography and digital art programs. Check out these works by year 9/10 students Marcus and Mikayla.
Illustration and photography artwork by Mikayla: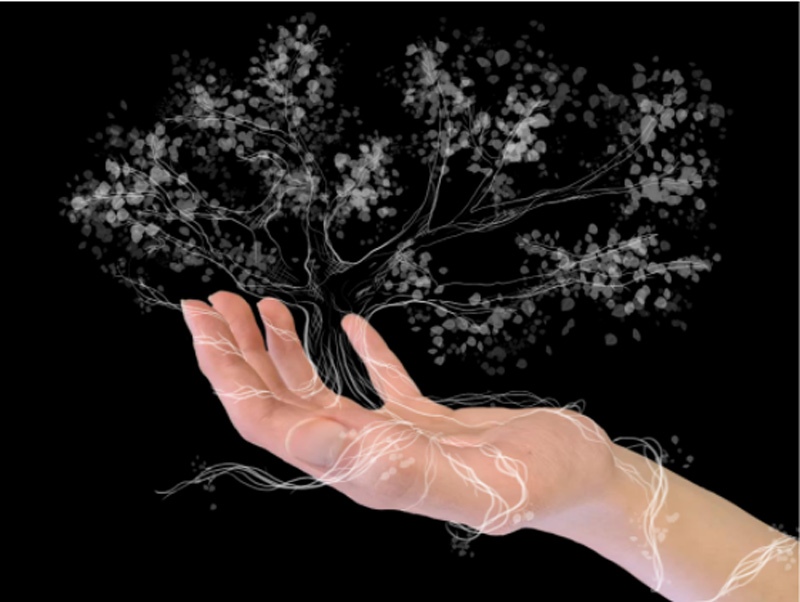 Substrate artwork by Marcus: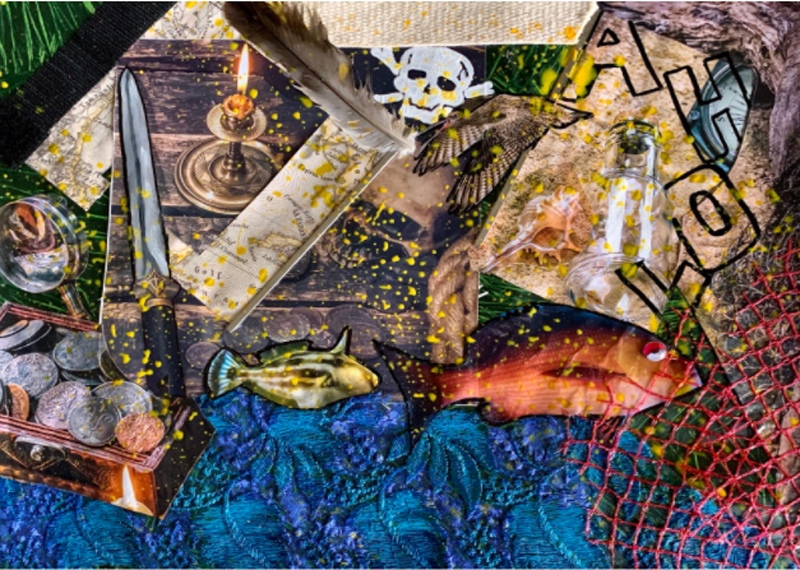 Marcus explains his artwork:
"My artwork is a mixed media substrate collage because of the use of layered mediums. I chose a pirate theme, because the pictures I gathered from one magazine were pirate related imagery. I began with a flat piece of cardboard as my base surface. The thick, flat paper base made the other materials adhere to it easily with aquadhere glue. It also withstood any buckling when wet mediums were adhered to it.
"Gathering interesting materials to use was fun. Once I started looking I found an abundance of different materials with different textures. My neighbour also donated offcuts from her sewing box. With so many options I was spoiled for choice.
"Before permanently gluing the layers on, I rearranged them until I was pleased with the result. Following the gluing of the different mediums I wanted to add one more layer. With a paint brush I splattered yellow paint over the collage so that it added another element to the art piece.
"All together I used 9 different mediums. Magazine cut-outs provided form with 3D images and visual texture. Velcro, calico, steel, netting, feather and lace are tactile textures which provide colour and shape to the artwork. Paint and texta created layers in the collage. Overall I am pleased with the completed artwork." – Marcus
Ashley Hart
Teacher