news
Meet the Writers Excursion
Posted on August 16, 2018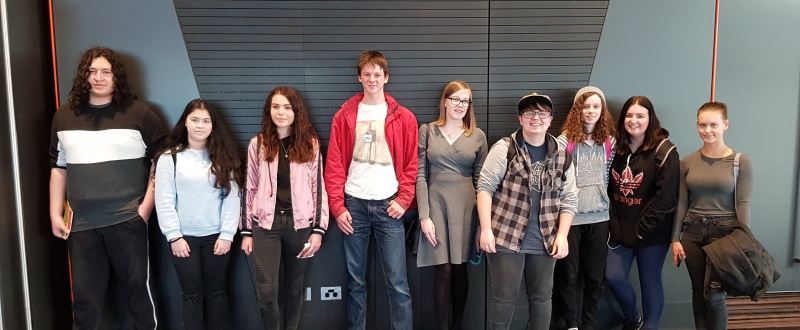 On Thursday June 21, secondary English students attended an excursion to the Meet the Writers Festival at the Adelaide Convention Centre.
The event started with a keynote speech from Jackie French, author of A Rose for the ANZAC Boys, which Year 9 students are currently studying. Ms French talked about the power of books to transport readers to other worlds, which can provide comfort during tough times. Year 9 student Paige learnt that "you shouldn't give up even if things are hard. Jackie was going through so much, she was homeless (as a teenager) and yet she still read books because she loved it."
Students then attended smaller workshop presentations with a range of authors, including French, Jack Heath, Marianne Musgrove, author/illustrator Dan McGuiness, and playwright Sally Hardy. Year 9 student Mia hadn't heard of Jack Heath before but left his presentation a new fan, excited to have discovered his books.
The final keynote presentation was from John Marsden, author of the Tomorrow When the War Began series, which some Year 10 students are studying as part of a unit of learning on dystopian fiction. Mr Marsden's presentation was very well received by the students as he provided advice on how to write engaging, character-driven stories. Students Mia, Isabelle and Alannah all appreciated Marsden's suggestion to "Make your characters feel as if they are alive … give them a voice" (Alannah) and "think about your character's story and experiences as though they did have a life before your story has begun." (Mia).
The excursion was enjoyable and educational, providing students with a rare insight into the processes used by published authors. The Meet the Writers Festival is an annual event and we are looking forward to seeing next year's program with a view to taking our students again.
Brett Ferris, Rebecca Ramsey, Jess Galvin and Katie Piper (OAC English Teachers)