event
Middle Years Come in Day
Posted on November 28, 2022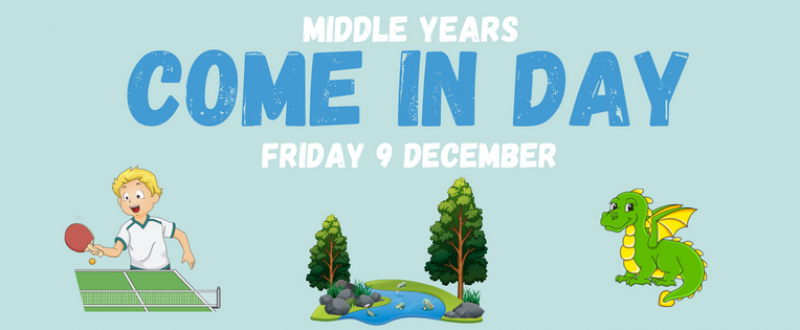 Friday December 9
Middle years students and their families are invited to Middle Years Come in Day at our Marden Campus.
Date: 9 December 2022
Time: 9:00am to 2:30pm
Location: Meet in the hall

This is a great opportunity for students to celebrate the end of the year, and enjoy the company of their peers in a face to face environment.

Students will have the opportunity to participate in a variety of activities that connect to learning areas. To select the activities you would like to participate in, please fill in this form.

Some of the activities that will be available are:
River Walk
Christmas Creations
Dungeons and Dragons
Sushi Making
Table Tennis
Quiz Time
Mosaics
If you have any questions please email: Danielle.dawson139@schools.sa.edu.au
We may take photos at this event. Students who have previously returned a media consent form at enrolment for 2022 do not have to return another. For more information about photos at Open Access College please see the Photography and media consent information page.