news
National Simultaneous Storytime
Posted on May 29, 2023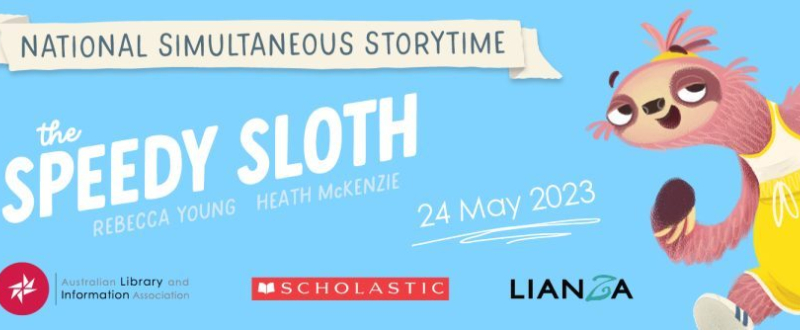 The Speedy Sloth
On Wednesday 24th of May, Students from Open Access College participated in the National Simultaneous Storytime in an online event held with library staff.
Over 80 students and teachers attended the session to read 'The Speedy Sloth' written by Rebecca Young and illustrated by Heath McKenzie. Teachers and students dressed in their best speedy outfits or their Slothiest clothes for the event.
Many students have spent time doing activities this week to celebrate these wonderful creatures.
This year National Simultaneous Storytime had 2165 million people around Australian reading the same book at the same time. Each year this event grows larger, and we are always excited to be a part of the fun and engaging our students in literature.