event
Aboriginal Artefacts Demonstration – National Sorry Day
Posted on May 19, 2022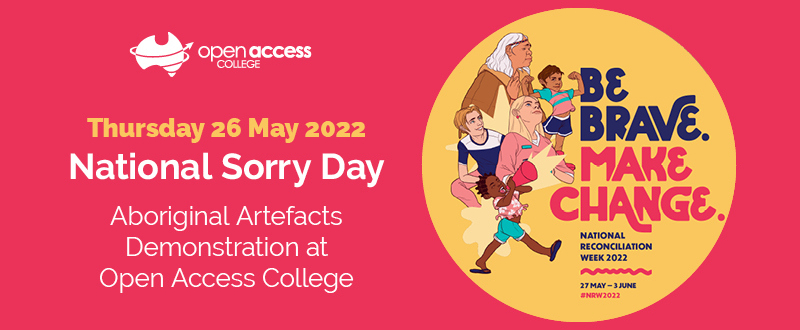 Thursday 26 May 2022
To kick off Reconciliation Week, Open Access College will be holding an Aboriginal Artefacts Lesson with Trent Hill on Thursday 26th of May, at 11 am.
Trent is from the Adelaide Botanic Gardens, and his presentation is truly amazing and informative – he examines the food, people and culture of the Kaurna people.
It is a free event, and will be held on the OAC Marden campus.
If you're interested, please email Mic for more information - Michael.Bradshaw712@schools.sa.edu.au
*Please note we may take photos at this event. Please see this page for information about Media consent.