news
News from the Library
Posted on October 12, 2021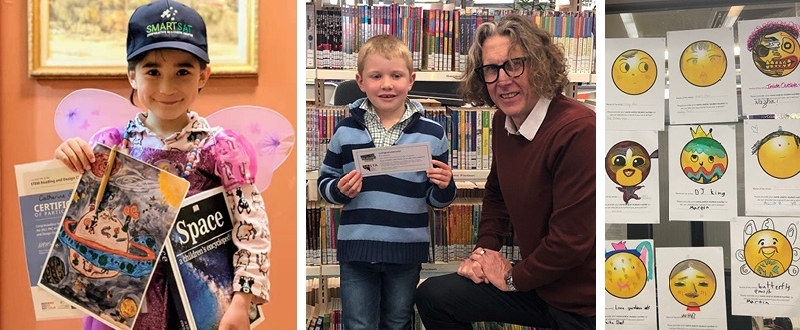 Wellbeing Week
During Wellbeing week, the library hosted the Silent Disco and Emoji activities. We also had Charlie the Story Dog and activities set up for students to enjoy.
The Unmask your favourite emoji competition (or invent your own) attracted some very talented artists. The winners: Marley, Harrison, Alicia, Martin and Marieke.
Premiers Reading STEM Challenge
This year we had four students from OAC enter the Premiers Reading STEM challenge. We had two students, Catherine and Martin, selected out of over 2000 entries state-wide to win in the categories of STEM and SPACE.
These winners have been announced on the Premiers Reading website, See their entries below:
https://premiersreadingchallenge.sa.edu.au/stem-and-space-competition-winners-2021/
Mark Williams came to our college in Week 7 to announce the winners and give Martin his prize.