news
Nominate Now for the Public Education Awards
Posted on May 08, 2019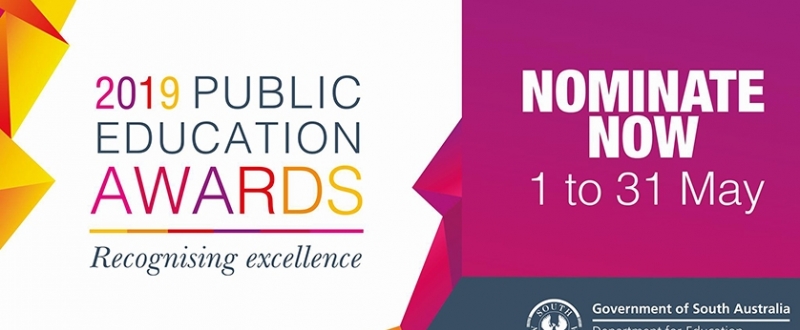 The Public Education Awards recognise and reward the achievements of teachers, leaders, allied health professionals, support and corporate staff across South Australia.
Nominations for the awards are open until 31 May 2019.
The awards recognise and showcase excellence in public education. Through this program we proudly share our achievements with the community and highlight the innovation, passion and expertise that form the foundation of our strong public education system.
Parents, families and communities all play a significant role in supporting children and young people. As active participants in our education system, the public nomination process for the awards allows everyone to get involved and say thank you to an educator that's made a difference in their lives.
Get involved in the awards – don't miss your chance to nominate someone amazing.
Need a little inspiration? Check out our honour roll to find out who our 2018 winners were and to watch short films about these amazing individuals and teams.