news
Read Issue 2 of the Access Gazette
Posted on October 13, 2021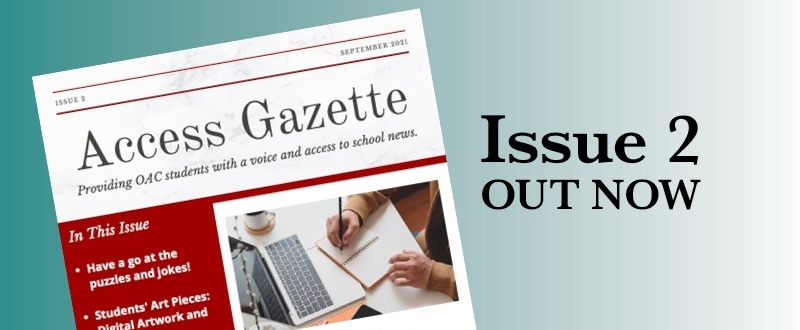 Did you enjoy our last issue?
Want the answers to the riddles?
Well, we are back with answers, jokes, reviews and more!
If you enjoyed our last issue, then you will love this one even more!
So here it is, in all its glory: The Access Gazette's second issue. Enjoy!
Download the Gazette here (PDF-3.3MB)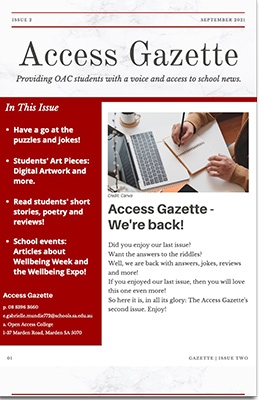 In This Issue
Have a go at the puzzles and jokes!
Students' Art Pieces: Digital Artwork and more.
Read students' short stories, poetry and reviews!
School events: Articles about Wellbeing Week and the Wellbeing Expo!