news
SACE Languages Come in Day
Posted on May 02, 2019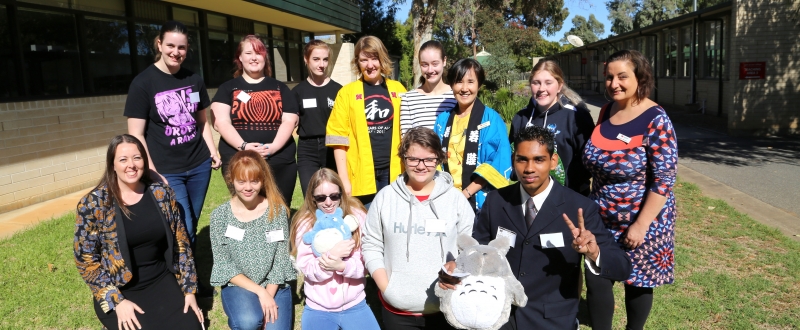 Stage 1 and Stage 2 Japanese and Spanish students attended SACE Languages Come In Day on the 12th of April.
We started the day with Acknowledgement of Country read by our Aboriginal Community Education Officer, Mic Bradshaw, in English, followed by the translation in Japanese, in Indonesian and in Spanish.
After 'Human Bingo' as an ice breaker, we listened to three guest speakers sharing their experience and tips on leaning languages at SACE level. There were two powerful quotes shared by the guest speakers:
"If you talk to a man in a language he understands, that goes to his head. If you talk to him in his language, that goes to his heart." (Nelson Mandela)
"Practice and effort never betrays you." (a Japanese quote)
We all felt inspired and energized by their speech.
We then broke into language groups and took part in language based activities. As the theme of the day 'Get Together and Work Together' says, we got together, worked collaboratively to solve questions, talked, discussed, laughed, enjoyed international food and learned together.
Students shared at the end of the day that they first felt "awkward to come" but "glad to have come". Well done for all of your great engagement, which made the day worthwhile. Yes, we did play 'Wright Family' and students did better than we teachers did in Languages PD day!
Kazuko Glass
Teacher