news
Save the date: 2020 Awards Ceremony
Posted on July 27, 2020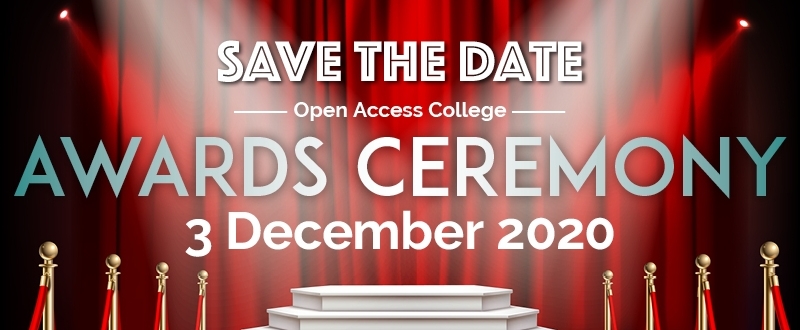 Thursday 3 December 2020!
Awards will be presented to year 7-12 & VET students. Award winners will be notified in week 4 of term 4. More details to come!

Student Performances
If you are a current OAC student and you are interested in performing at the ceremony, including via prerecorded video, please contact the Awards Committee at events@openaccess.edu.au
Past performers have included bands, instrumental, vocal, dance and acrobatic performances - groups and individuals. So if you have a special talent that you would like to share with the community, please let us know!
Supporting Partners
OAC presents awards to high-achieving students, with the prizes being generously donated each year. If you would like to contribute to our community with a product or monetary donation, on behalf of a business or as an individual, we would love to hear from you.
Please contact Robyn Hondow at events@openaccess.edu.au