news
Society and Culture Class Takes Action
Posted on September 15, 2022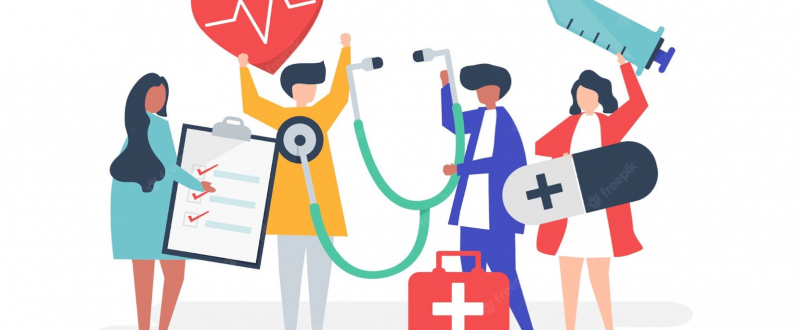 Year 12 Society and Culture class have completed a group task that included taking a social action on a topic of their choice. One group chose health care in SA and wrote letters detailing their own experiences of the system and then sent these to their local MPs and ministers.
One of our South Australian ministers, Sarah Game, responded by posting to her Facebook page and attracted a bit of media attention, including a radio interview. Additionally, one student was approached by a local newspaper that was interested in sharing the letters as "Letters to the Editor".
This shows that the campaign worked very well in gaining attention about important issues.
The letters from students Arantza, Alicia, Lincoln and Ethan are shared below.
---
Our Health Care
A look across South Australia's healthcare, from the eyes of its youth.
The Healthcare system within South Australia is a complex yet underwhelming weave of underfunding and broken promises. As year 12 students, when asked to launch a social action towards a pressing issue that affects us all - it seemed only obvious as to what we should tackle. As a part of Open Access College, the five of us came together from all corners of South Australia, united under our immense concern for how we and our loved ones are experiencing thehealthcare system. Underfunded, understaffed, underdeveloped
- we are troubled, and call for help from our supposed leaders.

My Mothers Accent
By Arantza
Amrita, eight-years-of-age, passed away at the Monash children's hospital, 17 hours after being admitted by her parents into urgent care. Their pleas for help wentunheeded by the medical staff, Amrita's father stating that "they let her die. Slowly and steadily". One case amongst many - of medical staff ignoring parents' cries for help, pleading to save their children's life, all linked with one common factor. Their race.
My name is Arantza, and I am a Latina living in Adelaide, my home for 16 years.Despite my young age, I am no stranger to these cases
- knowing that one day, I might not be able to get the help that I need. That because of my mother's accent, her words are taken as exaggerations or lies, and I am not seen as a priority in the busy emergency rooms of the city.
The healthcare system within South Australia is no exception to this trend. An audit conducted by the Health Performance Council concludes that institutional racism runs rampant within our health networks - most notably in areas with high Indigenous populations. Silence from our public figures paints a gruesome picture of its truth, and it is of little surprise that we want change, and we want it now.
---
I Have More Chronic Pain Than Healthcare
By Ashleigh
The Kangaroo Island medical clinic currently only has three long- term doctorsavailable for general practices; this affects the entire island's ability to access basichealthcare services without having to travel two and a half hours to get to the next closest medical facility.
The issue has become so severe that these three doctors have made an official statement on the KI medical clinic's website admitting to the issues that they are facing and how overworked they are becoming. With no medical students aimingtowards pursuing a career in general practice as many are more interested in specific fields. This then leaves three people to dictate the healthcare of over 4000 residents.
As a long-term resident of this island and as a person with many health issues of my own, and within my family, regular and monitored healthcare is a necessity for us. As the eldest of three siblings all with either physical or developmental ailments, we have had our fair share of negative experiences because of this lack in staffinglevels and experience.
My parents had once rushed my younger sister to the emergency room at theKingscote hospital due to bleeding in her stomach. My parents were frantic andobviously very concerned, hoping that the hospital would help. However, they turned us away and sent us straight to the airport to fly to the Adelaide Women's & Children's due to their lack of facilities, staff and knowledge of how to help at all.

---
Ambulance Ramping, Where Waiting Can Minimise Survival

By Alicia
Since 1992, there has only been one ambulance at the Mt Barker station. This is despite the massive population growth with the current population of the Mt Barkerdistrict council being over 39,000 as of 2021. With Mt Barker requiring ambulancesto come from Strathalbyn, Murray Bridge, Gepps Cross, and Fleurieu peninsula. This chronic understaffing and lack of ambulances puts the lives of those who live in the Adelaide Hills at risk because of the neglect of resources.
My name is Alicia, and I have been living in the Adelaide Hills for my entire life.At 17 years old, I can see and acknowledge the clear flaws in how our medical system isviewed and run. With my family and friends experiencing the repercussions of these flaws. My Aunty specifically had to wait for 5+ hours while not being able to breathe properly due to her intense flu symptoms.
This one personal issue was enough to make me realise there was a life risking flaw in the system due to the lack of ambulances in areas with 10s of thousands ofindividuals. I and my others would like to know why. Why risk lives instead of addressing and combating the issues that cause these risks to exist? Is it not fair to ask for a reliable emergency medical system, especially during this worldwide pandemic?
---
Not Supporting Local Healthcare Workers During a Public Health Crisis is a Public Health Crisis.
By Lincoln
I'm Lincoln. I live in the fastest growing area in South Australia. Health services provided in Mount Barker and the Adelaide hills are not keeping up with the growing population.
I feel that nowadays I don't get adequate care for my needs. I noticed that particularly from November 1st, 2021, about 391 healthcare workers got stood down because they refused to take a TGA approved COVID-19 vaccine. There needs to befocus on helping South Australia's homegrown COVID-19 vaccine that has safely beengiven to millions of people in Iran. COVAX-19/Spikogen by Vaxine SA health and Australian government agencies instead of standing down the creator of South Australia's homegrown vaccine, Nikolai Petrovsky from working in Flinders Medical Centre because he took his vaccine that is proven safe and effective in Iran. Plus SA health needs to advocate for South Australia's homegrown COVID-19 vaccine to be allowed to be given to any Australian 18 or older who wants it. As then you will get a higher COVID-19 vaccine rate within South Australians 18 or older.
I urge you to reconsider SA health vaccine mandate policies and support South Australia's homegrown COVID-19 vaccine. By allowing healthcare workers who are immune to COVID-19 either by natural immunity or by taking South Australia's homegrown vaccine to work in SA public hospitals so that they can help with the worker shortages.
---
No Emergency Department is an Emergency
By Ethan
Hi, my name is Ethan, and I have been living in the rural district of KaroondaEast Murray for my entire life, and the health care system here, needs significant improvements. For a while now, this community has been without an emergencydepartment, due to a lack of staffing. This has been going on since November of last year and needs to change.
The Karoonda and Districts Emergency Department remains closed as they are unable to roster a registered nurse onto every shift. This has had a significant impact on our community as we are unable to receive adequate healthcare when and where we need it, and for those living in the town or surrounds of Karoonda who need to visit a hospital have to travel to the emergency department at either Murray Bridge,Mannum or Lameroo.
Another issue caused by the lack of staff is that the Karoonda ambulance station is not operating on Fridays. This might not seem that bad as it operates every other day, however, just recently my mother called for an ambulance and it just so happened to be on a Friday, and she was told she would have to wait for an ambulance to arrive from TailemBend. The issue didn't turn out to be serious or life threatening, but what if it was? Had she needed urgent attention she might not have survived. This is a major concern because having to wait for an ambulance that might be 65-75km away, could be a matter of life or death.
---
We are scared, not only for ourselves, but for our family and friends - for thestrangers we do not know, yet we share their pain. We are not the first to speak outabout the many issues that plague our healthcare system, and we will not be the last.And yet, we urge all who read these letters, to take another look at our states priorities - at the broken promises from our leaders - and find it within themselves to figure out what's really important. The health of our citizens.