news
SOTA students write about their Adelaide camp
Posted on December 07, 2021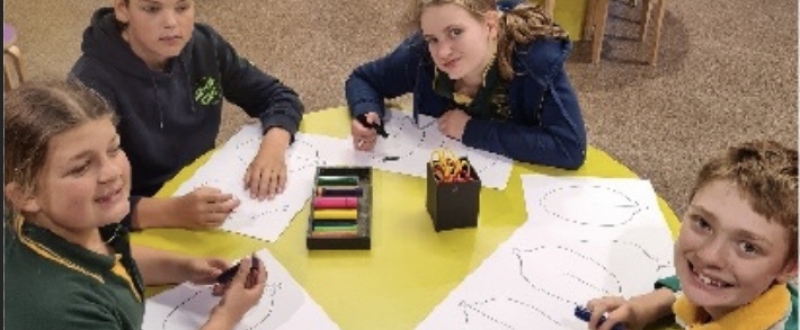 The year 6/7 class from SOTA have written about their recent Adelaide camp.
By Elke, Todd, Logan and Holly
Adelaide Camp

Monday
We left Port Augusta at 9:15.
At 3:00 we arrived at the awesome West Beach Adventure Park. We started off by going on a giant swing.
We went on the MegaClimb tower, where there were heaps of challenging obstacles that you had to complete. One of the obstacles that I did was walking across a 7m ratchet strap, suspended 8m above the ground. All of this was quite safe, because we were strapped into harnesses and if we fell off, we would just be hanging in our harness.
The scariest obstacle was where there were two platforms quite close together. Between them, hung a rope with a plastic triangle attached to the bottom. You had to lean out and get the rope, and then put one foot in the plastic triangle and swing across to the other side. I may or may not have got to the other side successfully without falling into my harness.
When we got to the top, we had to climb up to the Crowsnest and when we got there we enjoyed the view and 'Spotto-ed' all the yellow cars that we could see.
One of my favourite parts was jumping down to the ground from the top, and as Holly said the whole time, the overseer pushes you off the platform.
Tuesday
The first excursion we went to was the Migration Museum. We did this activity called unpacking a person. It was very interesting to look through someone's old things from when they migrated. The belongings of the person inside the case also smelt old and almost mouldy in a way.
When we had finished the man who was guiding us, whose name was Dave, told us a lot more information about why people migrated and who could migrate and why South Australia wanted people to migrate in. We got a lot of interesting information from Dave in the time that we were there, but we had to get going to Government House.
I really liked going into Government House, it looked really fancy and had a lovely garden. My first thought about it was that it looked like a mini version of the Queen's palace. The doors were so big and grand as we walked in. All of the floor was carpet and I felt so bad walking with shoes on. We saw the dining room with the plating all set up ready for dinner that night. It looked so nice and neat.
As we were in the old dining room we got to meet Her Excellency the Honourable Frances Adamson AC. She was very nice and asked us all where we lived and what type of station we lived on e.g., sheep, cattle or tourism. It was great meeting her and was an excellent experience.
Our guide Jan was very nice and knew lots about the history of Government House. When we were in the tearoom she let us sit in some of the old furniture and explained what we were sitting on and why it was important. Some other rooms we visited were the ballroom, the library, the drawing room, and the old living room.
For lunch we went to Rundle mall food court, and all got sushi. We had a few spare minutes before we had to be at Parliament House, so we stopped in at Haigh's Chocolate shop.
Parliament House was very nice and Dan Van Holst Pellekaan knew a lot of historical information about both the red and green rooms and Parliament house in general. When Dan had to leave Bridey took over for him and finished our tour. She told us lots of great stories as well. We got to see the library and a safe full of really old and valuable books. Another man came to tell us about the books, and he knew a lot about them but couldn't tell us the price all of them together. Overall, both Government and Parliament House were great and really enjoyable.
For tea we went for a walk in North Adelaide, where we were staying, to an American restaurant for tea. They were really nice and delicious meals.
Wednesday
Wednesday kicked off by walking (almost) all the way from our hotel to the Central Markets! We got to catch a tram on the way there since it was too far to walk. When we arrived there, we could smell a lot of weird foods and it was extremely strange. Everything was closed so there wasn't much to do there so Miss Mel and MK decided that we should start walking to the Adelaide Gaol, yet again, taking a tram!
It was such a long and tiring walk all the way there, it was so hot too! We eventually got there and we had the coolest tour guide, Elsa. She was so happy and fun! We got to see where the prisoners talked to their family in the earlier days and then where they got to talk in the later 1900's.
The next thing we looked at was one of the courtyards. It was really empty but it felt full in a way. On the top of the wall, bricks were laid out so that prisoners couldn't escape, as soon as they would try and get out, bricks would fall down and make an extremely loud noise that would make guards rush to try and catch them. If they did escape, it was never long until they were found again.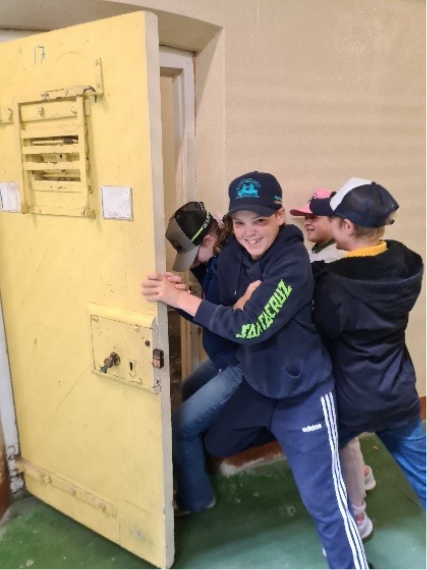 On the doors of the cells there was lots of swear words on the back and sometimes even marks where they would try and escape.
We then moved to where the women prisoners were, it looked a little bit nicer because there was some flowers near the gate that were 100 years old! The women's courtyards looked the same as the men's.
In the late 1900's they decided to build a room that joint two of the courts together so they could interact with each other and get to do something fun things like poetry, painting or games! There was a large painting of some hills that one of the prisoners painted. We looked at some other stuff there and after that we walked the rest of the million kilometres back to Rundle Mall for lunch.
After lunch, we went to the art gallery and first had an art session. In our art session, we learnt about this aboriginal man who painted on boab nuts. We all got a piece of paper with 2 outlines of boab nuts and got to draw on each of them however we liked! Once we did that a tour guide took us on a tour around the gallery to look at lots of different aboriginal artworks.
The whole place was really spacey and airy, the only thing in the rooms where the art hanging up. It smelt a little bit like fresh paint as well! There was lots of different varieties of art such as paintings and sculptures. It was a little bit boring, to me, but maybe more interesting to artists or people who had an interest in art.
We completed all of the touring in the art gallery and walked over to the museum which wasn't that far away! When we got there we got given an iPad to do all these questions about the museum on. Holly and I were in a team together while the boys paired up. Sadly, we lost and Logan and Todd won. That night we just had pizza back at the room because we were all a bit tired (must have been all that walking)!
Thursday
On Thursday, we went to the Botanic Gardens and had a tour around. On the tour we smelt some plants then smelt bad and we got to eat some strawberries. We went inside a big glass dome that acted as a greenhouse and it felt like a rainforest with all it's green plants.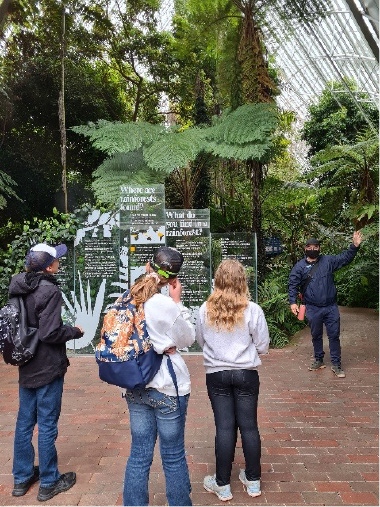 After our tour we walked along North Terrace to the big war memorial statue for the minute's silence at the Remembrance Day service. We heard a bugle playing and someone gave a speech for the service. The Governor and Premier were also there for the service. The person giving the speech asked if anyone had any wreaths to lay and people came up and put their wreaths down at the base of the statue. The statue was of Jesus and was made out of concrete and marble and it was very big.
Next we walked back to the car and drove to Adelaide Zoo and checked in. We had lunch there at the zoo café. We got to choose an animal to do a worksheet report about, I chose the monkey. After that we had a look at some birds, they were very loud and colourful.
We continued walking around the large spread out zoo. When we went to see the pandas, they were both asleep which was boring. We saw the lions being fed. They were really hungry and were scratching at the door for food.
As it was raining we then went to the mall at Marion and we had tea there. After that we went out bowling. I did really well the first round but in the second round I did really bad. It was really fun going out with everyone. We went back and went to bed after another long day.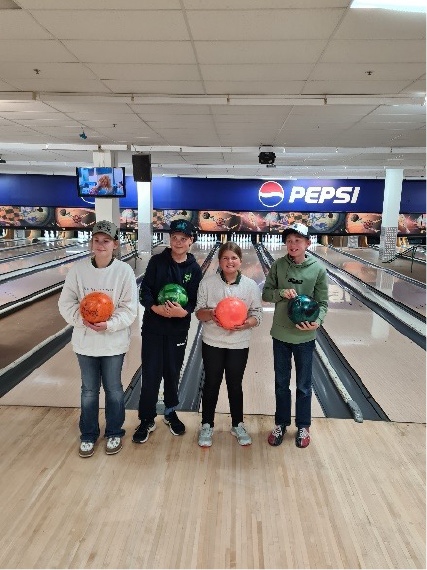 Friday
On Friday, we went to Port Adelaide. When we found the Archie Badenoch, the boat we were to ride in, we could instantly smell the fumes. I saw the steps at the back of the boat and I walked up them and put my head out the top. It was spitting rain and I was imagining that it was sea spray. After we docked, we walked to the Maritime Museum.
We were allowed to go on the ship that they keep in there and turn the wheel, which was fun. We got to look inside the captain's cabin, the hold and also the sailor's cabin, that smelt like the drink port.
Everyone saw the section that they made that was dedicated to Pamela, who as a kid really wanted to become a sailor, but in those days, it was unthinkable for women to be sailors. Instead, she booked passage on a cargo ship and fell in love with the captain.
We saw the types of facilities there would have been in early boats, very open toilets where you have absolutely no privacy at all, which the ladies used, the men just did their business over the side of the boat. There was audio in some rooms, where people who were on boats once recounted their trips.
Thankyou MK and Miss Mel for organising the camp. I'm sure we all had lots of fun.