news
Spanish Study Tour Reflection
Posted on June 05, 2019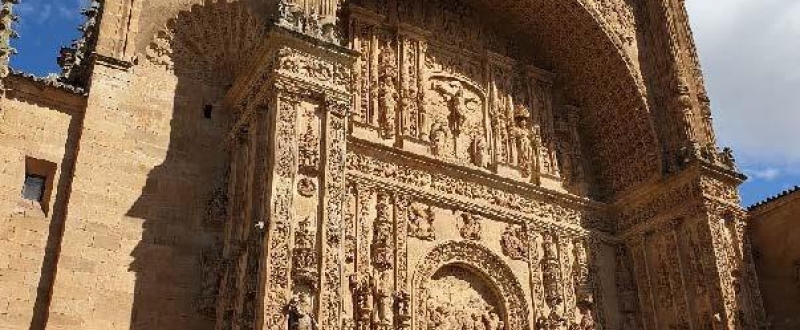 I applied for the Spanish study tour last year, and had been constantly excited and looking forward to it, counting down the days. Not only was this my first international study tour, it was my first trip overseas!
Spain is truly a culturally and visually beautiful country; I could not ask for a better place to have gone and I am incredibly grateful to have been given this opportunity.
I have been learning Spanish for over a year, and am now in the midst of completing the stage 2 beginner's course in year 12. Prior to going on this trip, I had minimal experience in actually utilising and conversing in the Spanish language. Going from learning Spanish online to attending classes taught solely in Spanish was a big adjustment for me. However, after persisting through the first few difficult classes, I began to grow more confident in my capabilities and was able to understand and answer more questions.
During my three weeks in Spain, I first stayed in Salamanca and then later Granada. I was in a group of ten students, including myself. We each were placed into pairs and stayed with Spanish host families. I often found it difficult to fully comprehend what my host families and teachers were saying to me, but they were very kind, helping me to understand and always encouraging me to speak more and not be afraid to make mistakes.
During weekdays, I would walk to the school with my homestay roommate and attended 4 hours of classes in the morning, followed by an afternoon activity. Though it is hard to choose just a few, some of my favourite activities were the Segway tour through Granada, Salsa class, visiting the Alhambra and climbing to the top of the Salamanca Cathedral. Along with staying in Salamanca and Granada, we also had day trips to Segovia, Ávila and Seville.
When we had free time, we would go shopping, buying many (perhaps too many) souvenirs for ourselves and our friends and families back home, taking many photos and of course eating churros and tapas. Getting ice cream was also a popular desire, despite the often cold and rainy weather.
Being in Spain during Santa Semana (Holy Week/Easter), allowed us to experience a significant cultural event in Spain. The Catholic parades were interesting and quite different to the way we celebrate Easter in Australia.
During the Spanish study tour, I made new friends and memories that I will cherish. It has been very beneficial towards my personal and academic growth and I believe it will help me achieve greater success in my final year of studying Spanish in high school.
By OAC student Kiara