news
Spider-Man: Miles Morales Review for PS5/PS4 by Luke R
Posted on December 08, 2020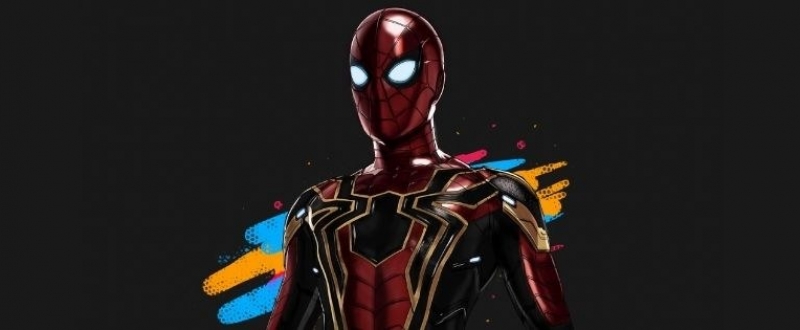 By Luke R
Spider-Man: Miles Morales is an Action-Adventure game, and a spin-off to 2018's "Spider-Man". Miles is rated M and features violence. Miles is created by Insomniac (Creators of Spyro, Ratchet and Clank, and Sunset Overdrive) and is exclusive to PS5 and PS4.
Miles is a triumphant return to Insomniacs web slinging world, featuring a new playable character and an enjoyable fresh story. Miles also shows of the power of the PS5, giving a great first impression for the brand-new system but it suffers from a severely short main game and a notable lack of care put into the games' polish.
Story and Voice Acting
Set years after the events of Insomniac's first web slinging adventure, Miles Morales (Voiced by Nadji Jeter), after gaining spider-like abilities of his own, must become the new wall crawling hero of NYC with some mentoring from Peter Parker (Yuri Lowenthal) himself. Battling villains new and old, Miles must unravel the sinister plans of Roxon, a corrupt energy company run by Simon Krieger (Troy Baker), taking over Miles' home of Detroit, and a new vigilante group run by The Tinkerer (Jasmin Savoy Brown), using crime sprees to get their own point across to Roxon.
Miles Morales story is a well written and enjoyable, though predictable, first look at what Miles is capable of. With a heavy focus on family, Miles' story is able to take many angles on the characters, from Miles' point of view and Miles' alter-ego, Spider-Man. But Miles' heavy focus on family as well makes it easily predictable, and coupled with its overall run-time of 3-4hrs, Miles' doesn't keep many twists for the late game, making for a lackluster and bland amount of scenes in its final hours.
Miles Morales voice acting is the pick of most of the pieces though, featuring stellar performances from Nadji Jeter and Yuri Lowenthal, and many of the other old or new actors, bringing a tense, somber or bright feel to every scene they are a part of.
Gameplay
Miles Morales gameplay is very similar to Insomniacs previous title. With a heavy focus on fast and smooth acrobatic movement, you will be swinging through the entirety of the city that never sleeps in style, feeling smooth and more refined than ever before. Finding secrets, taking part in side-quest or just swinging to the next main-line quest is a joy, made even better with the PS5's adaptive triggers, adding another layer of realism to the traversal. Miles refined feel isn't just noticeable in its traversal though, combat is better than ever, with Miles' attack feeling satisfying to pull off and combo together in a group of enemies.
Basic attacks and counters are a part of Miles' arsenal of attacks, each coupled with a beautifully detailed animation but, Miles is also able to use Peter's arsenal of gadgets, and web-shooters and EMP devices are usable, including some gadgets of Miles own. Robotic partners are able to join in on the fight and a black hole device, capable of pulling in a group of enemies, makes groups of thugs easier to take down.
The main part of Miles' arsenal though, is his new "Venom" abilities. Miles is able to harness electricity through his body to put toward many of his attacks, making many of his attacks much more powerful. This electricity control is as well able to allow Miles to use a new cloaking ability, making him appear invisible to enemies. All Venom attacks use up Miles' Venom Meter, a limited supply of energy built up through basic attack actions, making juggling which attacks to use, add another layer of depth to the combat.
Visuals, Sound and Performance
Miles Morales is a graphical marvel, pushing the PS4 to its limits and showing off what splendors the PS5 is capable of. On PS4, Miles is a visual masterpiece though, and certain props can be poorly detailed to allow a smooth playthrough, but it doesn't stop it from being a visual joy. On PS5 though, Miles Morales is an achievement in graphical fidelity and detail, featuring a beautifully detailed city with hours upon hours of effort put into making it stand out as a new bar set for console graphics.
Miles sound is as well a joy to go through, a hip-hop and indie RNB feel flows through Miles' world, making a more than amazing soundtrack and adding nice detail to what influenced Miles growing up.
Miles performance is as well a powerhouse of a game, on PS4 it runs beautifully at a locked 30fps but, suffers from loading screens lasting up to 30secs. But, on PS5, Miles runs with no issues and features loading screens lasting only up to 5 secs at the most. On PS5, Milesalso features 2 separate graphical modes, a Performance and Visual setting, Performance locking it at 60fps but, taking a very minor hit to the visuals, and the Visual setting locks it at 30fps, prioritizing visuals of FPS. Each mode features jaw-dropping visual though, making either choice easy to make.
Miles Morales does feature numerous bugs though, while I only encountered many of them on the PS4, the PS5 does have very minor bugs. While on PS4, I fell through floors, clipped through walls and had many character models load incorrectly, making for an unpolished and lazy feeling amount of effort in how it runs. On PS5, I only encountered one instance of wall clipping that fixed itself without issue, making the PS5 version feel much for polished than its PS4 counterpart.
VERDICT
PS4's Version Rating: 8/10
PS5's Version Rating: 9/10
Miles Morales is an enjoyable, fast paced journey through a new and young hero's eyes, refining many flaws from the original's gameplay and adding many more additions to add much more depth. But, although suffering from a very short run-time, Miles can at times feel much more like an expansion than a new title. With a choice, PS5's version is the way to go, with much more detail and a level of detail not seen before on console but, the PS4 version is a perfectly playable alternative for players unable to get their hands on the difficult to obtain console.