news
Student Achiever: Chloe
Posted on November 04, 2021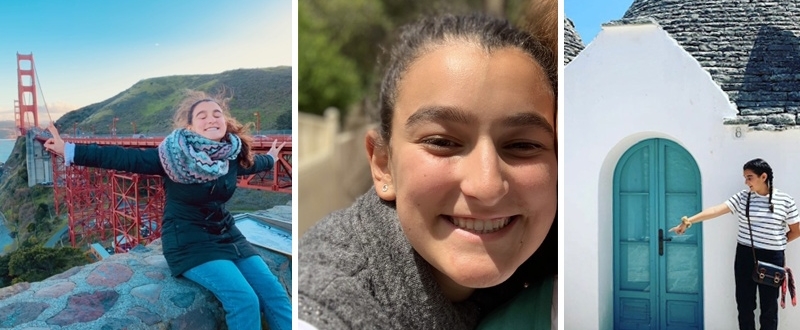 I've been a student at OAC for 3 years now and I absolutely love this way of learning. It has been so helpful with my situation since my parents and I moved to Italy in 2019. All my teachers have been so understanding and supportive throughout it all. Right from the beginning, my teachers have always encouraged me to do my best and not overly stress over assignments, but take full advantage of living in another country and exploring its history and culture. This has really helped me set priorities, keep balance and make this experience more enjoyable.

Though I am unable to attend the live lessons because of the time difference, my teachers record each lesson and send it to me. That way by the time I wake up I have a lesson ready to watch and work ready to do. I've also really enjoyed having one different subject each day to work on. This helps me not only focus more on each assignment, but it has also helped me remember and learn so much!
Two of the main things that I have learnt while at OAC are the virtue of self discipline and the skill of communication.
It's not easy to have a routine of waking up to watch the lessons, then completing the assigned work and asking for help all from the comfort of your own home, but the teachers are so good and understanding and always offer to help with anything as they have our best interests at heart.
The subject selection that OAC offers covers a range of topics which has been great since it has enabled me to select subjects I am interested in, as well as ones I would have never thought I would choose and enjoy.
It has really broadened my options for the future and has opened my eyes to interests I never had before. Some being, a passion for food photography, a love of exploring new places and learning about new cultures, has brought out the creative side of me which I never knew I had.
Because of all this, I've even been able to create an Instagram account called "Chocolateandfigs" to express my love of cooking, photography and exploring.
Overall, OAC has been a great experience and a great way of learning and I'm looking forward to continuing my studies with them. Thank you to all my teachers who have helped me and supported me so far, it has really made this experience that much more enjoyable and could't of done it with you. <3
- Chloe, year 10
---
Photos: At Alberobello in Puglia; In San Francisco; Hoover Dam in Nevada