news
Tyeesha's Story
Posted on June 11, 2020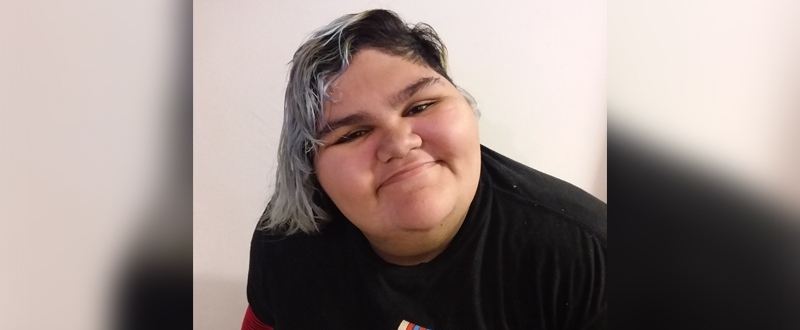 Thank you to Tyeesha for sharing her story.

My name is Tyeesha
I am 20 years old and an Aboriginal person of Ngarrindjeri decent. I live with my Mother and older sister and love being around my animals, which are 3 cats, 4 rabbits and 2 rats.
My experience at OAC…
I enrolled into Open Access as a year 8 student as a way to cope with my anxiety. I was able to reduce subjects, completing them over more time. This allowed me to focus and put my best efforts forward at all times. In 2019 I graduated.
I enjoyed subjects such as Media Studies and Society and Culture. Having a sense of freedom in the way I was schooled and being allowed to have independence was a huge benefit to me.
As a child I was always fascinated in storytelling and was raised where creativity was encouraged. Living in the Northern Territory allowed me to experience first-hand the richness of the Aboriginal culture and various languages. I visited Dreaming areas and often sat by the campfire hearing many Dreamtime stories and experiences from my family. Living remote allowed more time by the river, fishing reading and writing.
I am an avid writer and prefer writing horror and thriller short stories. I also like to extend my range of writing to other genres such as sci-fi, screenplays or romance. My focus on writing led me to explore screenwriting.
And today...
Since graduating from Year 12 last year I am now studying at Flinders University doing the Bachelor of Creative Arts (Screen) and am hoping to enter the Film Industry to gain experience in Directing, Editing, Producing and Screenwriting.
My lifelong dream was to tell stories which I am now in a position to do on many platforms.
Don't fear the unexpected, what we don't see coming often takes us to the places we never imagined we could go.