news
Student Achievers - Abigail Williams
Posted on December 31, 2019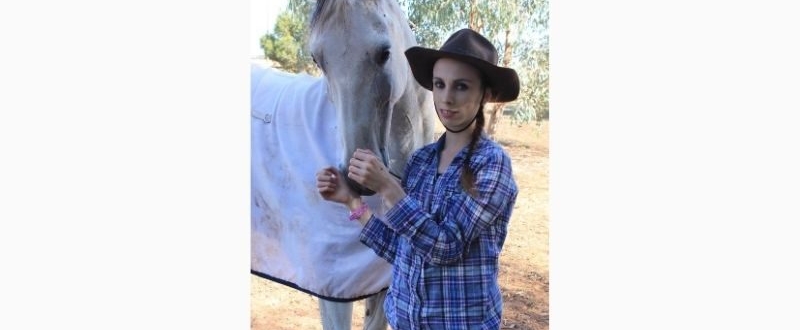 My name is Abigail Williams and I am eighteen years old. I live with my parents and older sister on a rural property just out of Roseworthy.
I have a passion for horses and am lucky enough to own two of them. I ride my horse regularly, am a member of an equestrian vaulting club (which is gymnastics on horseback) and I volunteer for Riding for the Disabled.
In recent years, I have spent a lot of time in hospital; suffering from a severe eating disorder and this experience has led me to want to become a nurse and so, I also volunteer at a nursing home.
My experience at OAC...
I attended normal school and was doing very well up until year nine when I became really sick and had to be admitted to hospital time and time again. This greatly interfered with my schooling and eventually my illness was so severe that I simply could not handle any school work at all for a couple of years.
This was devastating for me because I thought I would never be able to complete my SACE or do something with my life. It was then that I found out about Open Access College and this gave me hope.
As I started to very slowly recover from my eating disorder, I could only manage to do one subject and Open Access allowed me to do this. That was in 2013. Then, last year, I felt I could cope with a bit heavier workload so Open Access accommodated my situation and
I was able to do very well in all four of my subjects – I even received three achievement awards at the end of the year.
Open Access has allowed me to continue my schooling at a pace that doesn't overwhelm me. I also suffer from anxiety but my teachers have all been so supportive and encouraging in a way that simply isn't possible in a normal school.
So, thanks to OAC, I have been able to get my life back and plan for the future.
And today...
This year it is my plan to finish my SACE and as a part of this I am hoping to do a certificate III in Aged Care at TAFE. After that my goal is to become an enrolled nurse. If I achieve this, it will be a dream come true and something I would never have been able to do without OAC.