news
Student Achievers - Ben Paschke
Posted on December 31, 2019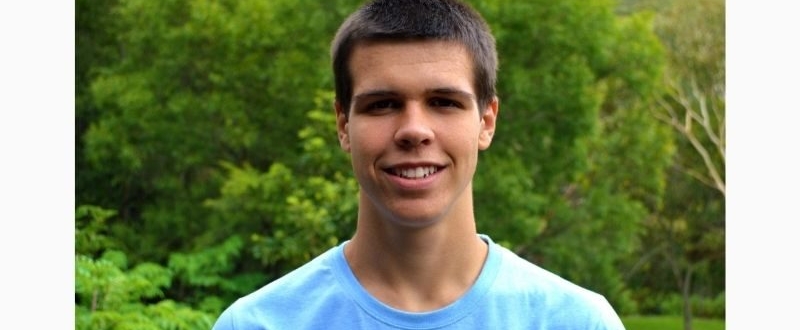 Hi, my name is Ben Paschke.
I am 18 and have just completed Year 12, and also my SACE, through Open Access College.
For most of the year, I live in Vanuatu, where I have lived on and off for 14 of the past 18 years, along with my parents and younger brother.
Interests of mine include travelling, technical computing, graphic design, photography, camping and working with children and youth.
My experience at OAC...
I began studying at OAC at Year 8 level in 2010, after being homeschooled for three years before that. The main reason for starting Distance Education through OAC was so that I could eventually achieve the recognised SACE.
I especially appreciated the flexibility provided by OAC during my first few years of studying with the College. My family's lifestyle and work involved regular travel, often to places lacking access to reliable internet – if any internet at all! Fortunately, I found that my teachers understood my situation and internet predicaments and were accepting of any delays involved in my interaction with them; for example: delayed emails, irregular timing for submission of work, lag time in online classes due to poor internet service, and absences due to travel or off-grid camping, etc.
I am a bit of a perfectionist and in my Year 11 and 12 I would often spend extra hours on tasks and assignments, consequently jeopardising my progress in other subjects and placing strain on extracurricular involvements.
However, my teachers were helpful in assisting me to manage the amount of time spent on subject work and provided me with invaluable advice and feedback when needed.
Attending OAC made it possible for me and my family to remain in Vanuatu during my final years of secondary school and I am grateful that I have been able to complete my SACE through the College.
I believe that OAC has equipped me with many skills that I will need in life and in further study.
And today...
I am currently on my way back to Vanuatu to continue to work with young people there during a gap year. In the future, I am considering studying primary education at university in Australia, but desire to eventually work in a developing country.