news
Student Achievers - Jasmin
Posted on December 31, 2019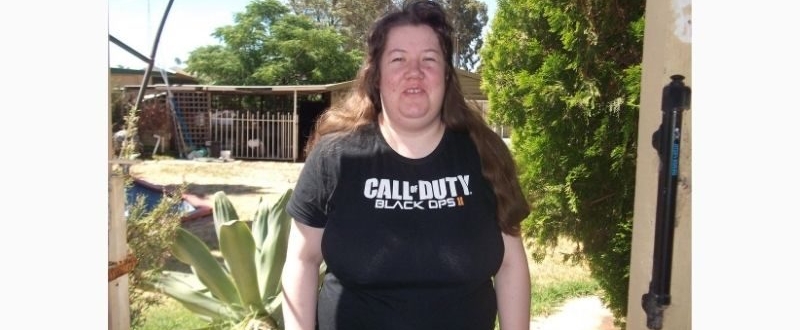 My name is Jasmin. I am 21 years of age and living at home with my parents. I have two siblings who both have medical problems which at times may be hard but has also bought as closer together as a family.
I'm a creative person and love things that challenge my creativity. When it comes to expressing my creativity I really enjoy writing poems and drawing. I also love gaming because it is a great release after a productive day.
My experience at OAC...
After completing Year 9 at a public school I dropped out due to bullying, but my mum didn't want my education to suffer. She spoke to an education counsellor who recommend Open Access College. It wasn't long until I was enrolled in OAC where I the completed Year 10. I then dropped out of school for 2 years due to medical problems, but I pushed myself to complete my schooling.
I did Year 11 and 12 over 3 years through OAC. I worked hard because I wanted to be the first person in my family to complete Year 12 and show my little sister it's possible to get an education even with our medical problems.
I had a full workload, but the teachers at OAC were fantastic and offered support when I needed. They were also understanding if I missed a lesson due to illness.
A note to all newcomers: don't be afraid to ask teachers for their help because you may very surprised how helpful their knowledge can be. Also listen to peer feedback in lessons because I found their point of view interesting and helpful. Overall, trust you can accomplish your goals and end up with good grades.
And today...
I'm now planning on getting my driver's licence and doing children services study at TAFE SA. In the future I hope to have completed my TAFE studies and be doing some work in my chosen field. I also hope to be a foster parent in the future and provide the foster kids a loving home which can inspire them to follow their goals wherever that may take them.
Studying by distance education has taught me to be self-motivated and use my time wisely. I would recommend OAC to anyone. So I thank all the teachers and staff for their support and help throughout my learning with them.