news
Student Achievers - Rhiannon Orr
Posted on December 31, 2019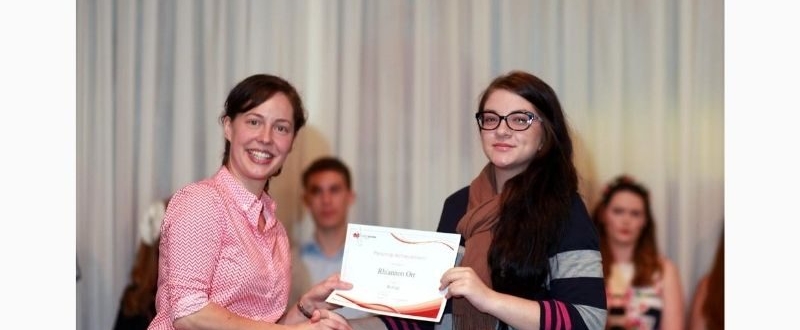 My name is Rhiannon Orr.
I am nineteen years old and I live in Adelaide, South Australia.
I began studying through Open Access College in 2009 after being diagnosed with acute chronic fatigue.
My experience at OAC...
My illness made it impossible for me to attend mainstream schooling on a regular basis and therefore my education was becoming greatly affected. I always scored below average on tests and as a result I spent most of my school days in special education. My academic ability got so bad that I thought myself stupid and unfortunately made the decision to no longer try. This resulted in me obtaining multiple E's on my final mainstream school report card.
If I had not been accepted into OAC I highly doubt I would have completed high school. The flexibility OAC offers enabled me to catch up on the years of subject matter I had missed.
I would be amiss, however, if I didn't mention how difficult I found it adapting to distance education. It is a very different learning experience that requires commitment and motivation – skills I so greatly lacked – but is also the most rewarding experience. Studying through OAC has taught me to be autonomous and organised; and I believe it has provided me with the skills necessary to succeed at university and in all other areas of my life.
I greatly owe OAC, my teachers and particularly my guidance counsellor Darren Jones for supporting me all these years an showing me that I am capable.
And today...
This year I was offered a position in Bachelor of Medical Science at Flinders University. However, after thorough consideration I have decided to defer until 2016 and study at the school for the German Language this year instead.