news
Student Game Review
Posted on June 07, 2019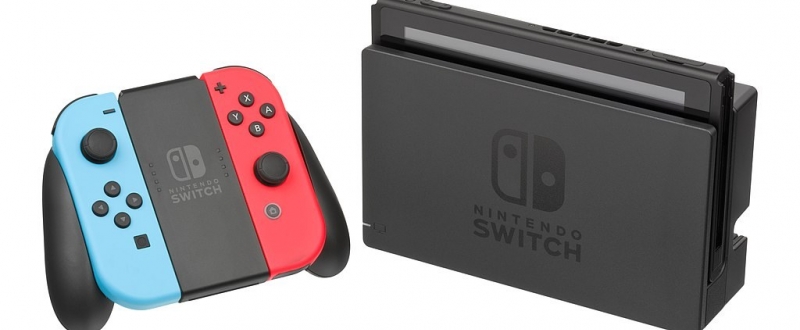 Team Sonic Racing (2019) reviewed on Nintendo Switch by Luke R.
Team Sonic Racing (TSR) is a 2019, kart racing "Sonic The Hedgehog" spin-off developed by "Sumo Digital" (developers of the Sonic & All-Stars Racing series, Little Big Planet 3 and Snake Pass).
Join Sonic and friends as they take an offer from Dodon Pa (a mysterious Tanuki with mysterious motives and an undying love for racing), by helping him test out his tracks and vehicles in his Grand Prix. The winner could earn his vehicle as a prize.
On Nintendo, Switch TSR needs 5.5 GBs to run. TSR runs at a smooth 30FPS and with no drops in frames, TSR runs flawlessly on Switch. TSR's story is simple yet fun with Dodon Pa taking us through the over-the-top tracks he's created as Sonic tries to find out his true motives. All characters are voiced by their original voice actors making the cutscenes always a treat to listen to. But for a kart racing game story, it is not all that important, while Gameplay is. TSR's arcade racing is a joy to play and with a new focus on working in a team, it constantly keeps it fresh.
Choose from a roster of 15 racers ranging from Sonic to E-123 Omega. Although missing certain characters like Espio or Charmy Bee, it still has a wealthy amount to choose from. All racers are split into 3 distinct categories - Speed, Technique and Power. All groups have different handling and special powers to use on the track. Vehicles can also be modified to improve stats with parts earned through "Mod Pods" which can be bought with currency earned in races. All tracks are based off previous Sonic titles like Colors or Generations and are designed outstandingly well. Tracks are mesmerizing and vibrant with none feeling similar to another. When racers and tracks combine, that is when the real magic happens.
All Vehicles handle amazingly well with every turn and drift feeling slick and tight, making catching incoming items and dodging track obstacles a thrill to perform. TSR's new team mechanics are a welcome addition adding another layer of strategy to race. Helping allies by trading items and performing a slingshot out of a friends slip-stream, and then executing a team ultimate gained through helping each other to change the tides is a constant joy. Coming last in a race is not always a guaranteed loss, as by performing well in the team and helping your friends, you are sure to come out on top.
TSR lets you challenge your skills in a small but fun set of modes including Team Adventure, Online and Local Multiplayer, Time Trials and more. Team Adventure is where you will spend most of your time going through the game's story and completing its assortment of events ranging from Grand Prixs, Drift Challenges, Ring Collecting Challenges and more. Certain events like Drift Challenges suffer from difficulty spikes, but for the most part it is a thrilling race to end.
Online is another major part of the game and thankfully it plays smooth, with no lag and so does its local counterpart, but online does suffer from minor matchmaking errors. TSR is a thrilling drive through classic Sonic worlds that feels constantly fast and engaging . Even with its flaws it still managed to keep me coming back for more arcade action and its quirky style.
CONCLUSION
RATING 7.5/10
Team Sonic Racing is a thrilling ride through mesmerizing tracks with some flawless vehicle handling. With a new team mechanic, Team Sonic Racing feels continuously immersive. But even with its great gameplay Team Sonic Racing suffers from a noticeable lack of content. Nevertheless it is still a worthwhile experience for anyone looking for a fresh arcade racer.