news
Talia's trip to Spain
Posted on June 08, 2018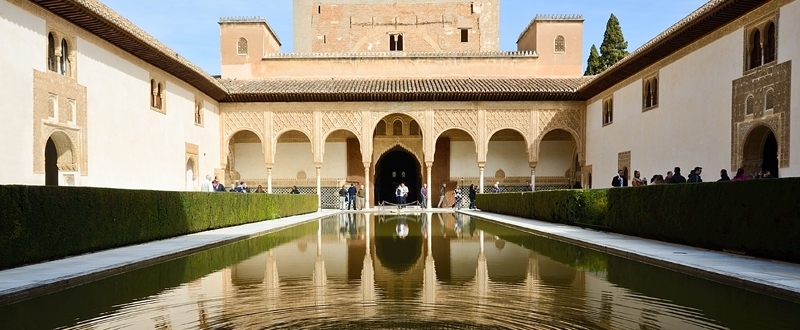 Talia is a Year 10 Spanish student at OAC, who decided to take a three week study tour to Salamanca and Granada in Spain which was organised by the Department for Education through the School of languages. Salamanca is the heartland of Spanish language education and home to the third oldest university in the world (founded in 1208A.D), as well as numerous cathedrals, churches, museums and items of historical interest.
Granada is home to the Alhambra, the ancient Arabic city/palace, said to be one of the seven man-made wonders of the world. These experiences are invariably life changing, building a students capacity to operate effectively as active and informed local and global citizens. The positive impact of learning in another country is profound. Talia returned home with enhanced intercultural understandings, sharpened self-awareness and a increased proficiency in the use of Spanish. Talia took her first step to learn Spanish in Year 9 and is willing to continue study throughout the Year 12. Read about Talia's experience in Spain, below.
Laura Masson, Spanish Teacher
When I first started learning a language I didn't know what opportunities it would bring me. My most recent opportunity was travelling to Spain. After landing at the airport, we took a bus from Madrid to Salamanca. Being in Spain was different and better then I could have imagined! I loved watching the scenery on the trip and noticed the differences straight away.
During my first full day in Spain, my roommate and I spent the whole day exploring the old town of Salamanca. We walked for hours and the number of photos I took that day was ridiculous. I saw the cathedral as well as the University of Salamanca, which is celebrating its 800th anniversary! Throughout Salamanca, I saw souvenir shops full of frog trinkets and didn't realise until later that it was to signify the frog on the University of Salamanca.
While In Granada I was fortunate enough to see the Alhambra which is a palace and fortress filled with different gardens and old buildings. Every building I saw had intricate detail and some words written on the wall that would've taken a long time to carve.
While in Spain I got to experience another culture so different from my own. It was a struggle getting used to waking up late and eating different foods, but I also got to see buildings over eight-hundred years old and try paella for the first time. Throughout both Granada and Salamanca there were lots of different cafes and restaurants available to quickly grab some tapas or hot chocolate.
These are experiences any traveler can have with or without learning a language, but as I had already learnt some Spanish I was able to have conversations with people who didn't know English that wouldn't have happened otherwise. I was able to converse with Pepi, my house mother who was charming and sassy, as well as another housemate who was originally from Germany.
The language barrier wasn't just difficult for me but for everyone on the trip. A girl in the group with lactose intolerance spent 10 minutes trying to ask for soy milk while repeatedly saying 'soy leche'. The cashier was confused and the girl didn't realise until later that she had been repeatedly saying 'I am milk' in Spanish.
My favourite experiences in Spain were learning Salsa, and tobogganing down a snowy hill. I'll never forget these experiences, but I wouldn't have had the opportunity if I hadn't decided to learn Spanish! I would encourage everyone to try and learn a language because it gives you amazing opportunities you wouldn't have thought of otherwise.
Talia