news
Term 1 Primary Come In Day
Posted on April 26, 2018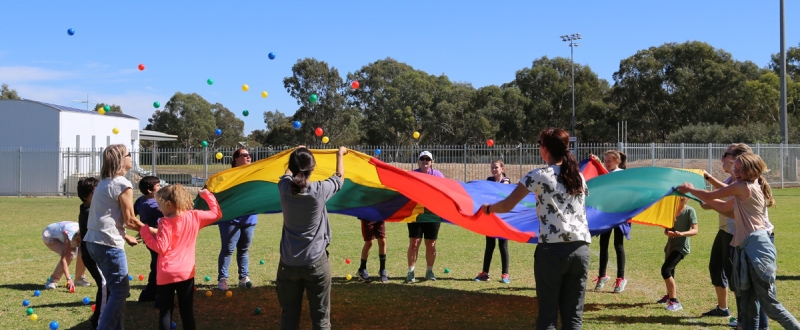 On Friday 6th of April many Primary and PLP students attended the 'Let's Get Physical' Come In Day. The event was held in the Mars Sports stadium next door to OAC.
The students enjoyed the variety of activities that were available inside including skittles, quoits, hoops, scoop ball, grab ball, making playdough and shooting goals in the netball ring as well as the basketball hoop.
The Japanese teachers also taught us to play Tamaire (balls in the basket), Kendama (ball and cup game) and Daruma otoshi (using a small mallet to knock each of the coloured pieces, from bottom to the top, without letting the pieces fall). There were 'calmer' games to play when people wanted a break with Jenga and Connect Four being popular choices.
The weather was beautiful on the day so everyone headed outside after morning tea to try their hand at frisbee throwing and parachute games. The highlight was seeing how high we could launch a big bag full of colourful plastic balls from the parachute. Everyone cooperated very well to move the parachute up and down at the same time so that the balls went flying through the air!
Thank you to everyone who came to make the event such a success. Everyone went home exhausted but happy!