news
Term 3 Languages Come in Day
Posted on November 02, 2018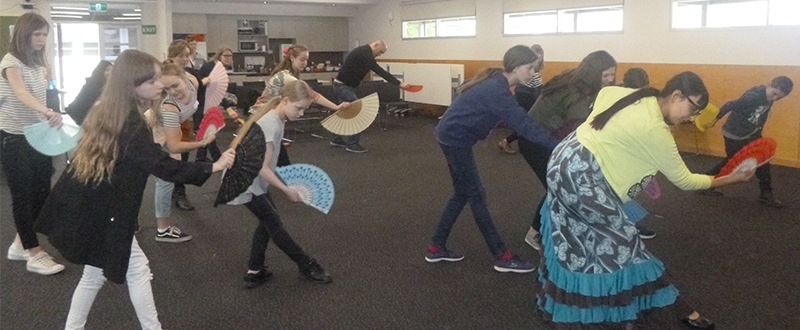 Languages Come in Day was held on Thursday September 27th. The day started with the telling of a dreaming story by Trent Hill. All the students were engrossed in the story and learnt some important morals. Everyone was very impressed with Trent's digeridoo skills, making several animal sounds with the instrument.
After a tasty bite of morning tea students headed off to their workshops. There was petanque, Flamenco dancing, a music game show, origami making and Indonesian traditional games which were thoroughly enjoyed by all participants. However, the highlight for most was definitely the candy sushi workshops, with participants making colourful sushi rolls by cutting up and rolling various sweets, like rice bubbles and marshmallows.
The day finished with the telling of the book-week nominated story, Boy, in the library.
A big thank-you to all the staff, students and their family members involved who made it such a successful day.
Courtney Miels, Languages Coordinator