news
Thanks for joining us at the Awards Ceremony!
Posted on December 10, 2018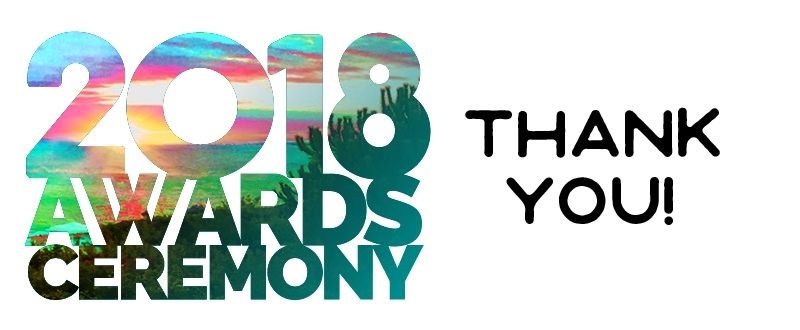 Thank you to everyone who attended the 2018 Awards Ceremony on Thursday 6 December. It was a great afternoon, a real celebration of the achievements of our 7-12 and VET students, and a chance to look back at a wonderful year. Congratulations to all who received awards, your continued efforts and successes are inspiring to us all.
We were lucky enough to have Henry Olonga speak for us on the day, and we all agreed his insight and humour was delightfully entertaining, and his message so relevant and important to reflect upon. Thank you Henry.
Thank you also to our performers Neal and Greg Perkins, Brooke Joppich, and Harley Kelly, as well as the Cert III band "Rise of the Human Snails" - who we saw in video format on the day. We have some very talented students at Open Access College!
And thank you to Mikayla Stone-Talbot, whose Student Leader speech reflected upon the challenges that many of our students face in their own circumstances, and was an inspiring account of her own accomplishments. See the video of Mikayla's speech.
Overheard at the afternoon tea were many comments about the extraordinary talents of Open Access College students. We are very grateful that you could all take the time to celebrate with us.
From everyone at Open Access College, congratulations to our students, and good luck for next year, whether you are continuing your schooling with Open Access College or moving on to other things.
Watch Principal Julie Taylor's speech at the Ceremony.
Photo Gallery
The Photo gallery is now live! Go to the Photo Gallery
Digital downloads will be available for purchase for $5 each.
The password is on the flyer that you were given at the ceremony. (If you have lost your flyer, you can email us at events.management@openaccess.edu.au for the password)
We would appreciate your feedback!
We would love to know your thoughts about the 2018 Awards Ceremony. If you attended, please go to the link below to fill out a very short survey.