news
The Mysterious Man with a Red Scarf - By Malik
Posted on April 06, 2021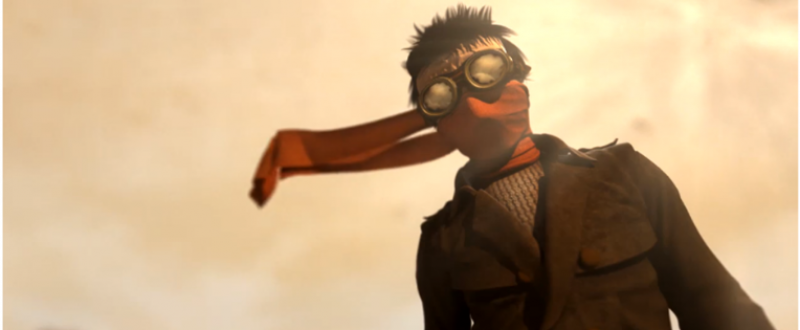 One of our Year 3 students wrote a really exciting narrative this term. To begin with, he selected an image to use as inspiration for his story. Then he mapped out his story using a storygraph, to ensure his story started with a bang and had tightening tension. He used dynamic dialogue to bring his characters to life. Who was the mysterious man in the red scarf? You will have to read the story to find out!
Kimberley
Teacher
Parents/carers are advised to preview the story to ensure it is appropriate for their child/children. It contains mild violence.
The Mysterious Man with a Red Scarf

By Malik
"Wowee!" I shouted, as I boarded the plane at the Adelaide Airport. "This is going to be exciting. My first trip on a plane!" I blurted out" A creepy looking man with a red scarf around his neck asked "Where are you going?" I tried to brush off the uncomfortable feeling that I had; but I still answered his question. "I am meeting up with my cousins who live in Greece!" He just smirked and walked away. "He is so rude," I thought to myself.
As I settled down, a very fit looking man smiled and said, "Hi, my name is Bill. I'm going to Greece too. Enjoy the trip!" as he buckled up his seatbelt next to me. "Thank you Bill. I am looking forward to it."
Two hours later thousands of feet in the air, I spotted the mysterious man with the red scarf lurking up the aisle towards the flight control cabin. "Gee! He gives me the creeps. "What's he up to?" I thought to myself.
I heard the captain shouting, "GET OUT, THIS CABIN IS OUT OF BOUNDS!" We all heard the sounds of banging, swearing and fighting. Many passengers were alarmed and nervous, with fear and confusion on their faces. "WHAT'S GOING ON?" I called out. The plane began to fly erratically, and then suddenly returned to a normal balance and speed.
An evil voice sounded out on the intercom. "I WILL BE FLYING THIS PLANE TO CHINA! HA, HA, HA!" Bill, being a former army officer, calmed the people down, saying he would check to see if the captain was okay. When he entered the cabin, he saw that the captain was unconscious and bleeding on the floor.
Bill wrestled and overpowered the villain and threw him out of the plane. At that same moment, the plane started to nose dive. Now, the passengers were totally TERRIFIED, believing they would crash. "GOD HELP US!" someone cried, while others were screaming. The flight- attendant women, Sarah and Judy, instructed everyone, "PREPARE FOR AN EMERGENCY LANDING!"
"All is well!" the captain announced, as he regained consciousness and took over the controls of the plane. Bill was relieved that he was okay. We were back on course again to our destination. We all shouted for joy, "THANK YOU BILL! YOU ARE OUR HERO! I was so happy. I had an amazing story to tell my cousins.
THE END