event
ThinkUKnow Cyber Safety presentation for parents & guardians
Posted on May 11, 2022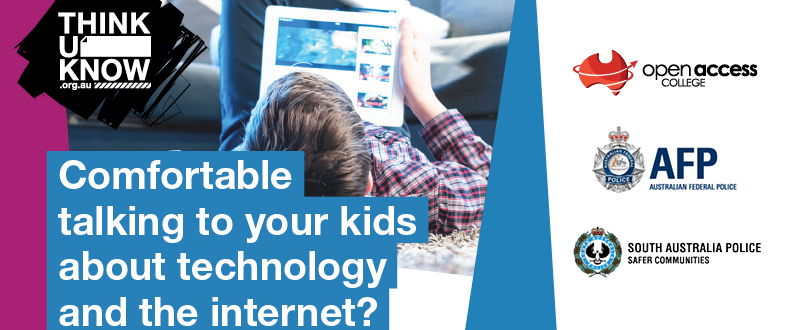 Wednesday 8 June, 11am-12pm
Are you comfortable talking to your children about technology and the internet? Open Access College is hosting a cyber safety and security presentation delivered online by ThinkUKnow on Wednesday 8 June.
The online session will cover:
What young people SEE, SAY and DO online
The challenges they may face
How to report and get help if things go wrong
Please register for this online session by Monday 6 June - the session details will be emailed to you prior to the session.
Any questions please contact our Youth Worker: Amanda.Veal897@schools.sa.edu.au