news
World Mental Health Day - Do you see what I see?
Posted on September 24, 2018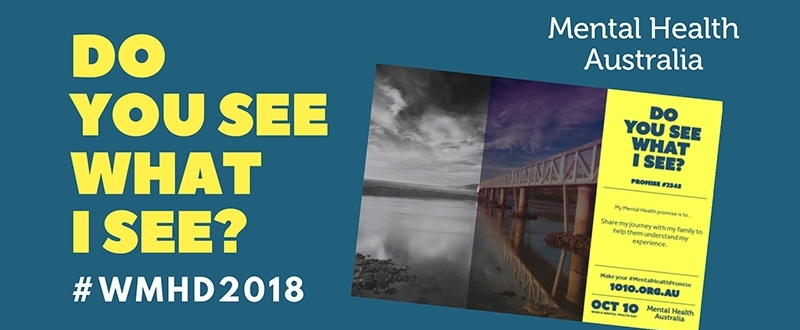 World Mental Health Day – 10 October – is a day for global mental health education, awareness and advocacy. An initiative of the World Federation for Mental Health to raise public awareness of mental health issues worldwide.
Do You See What I See? challenges perceptions about mental illness in Australia and encourages everyone to look at mental health in a more positive light, in an effort to reduce stigma and make way for more people to seek the help and support they deserve.
Stigma around mental illness due to misunderstanding or prejudice remains an issue in Australia, delaying or preventing people from wanting or feeling able to seek help, and impacting adversely on their lives.
It's time to look at mental illness in a different light – a positive light.
At home, at work, with family and friends, or in the wider community, we can all do something to help reduce stigma around mental illness and make way for more people to seek the help and support.

Make a Mental Health Promise on the World Mental Health Day website.
Did you know that mental health is the number one reason people visit the GP? Read more here.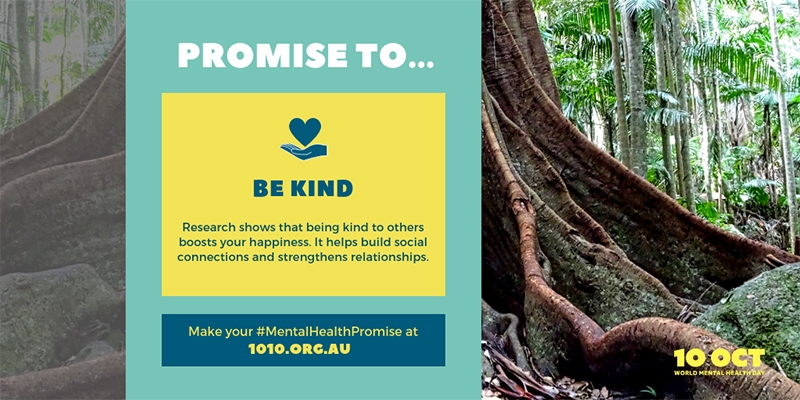 Click on image to view larger