news
Year 7 to High School - Parent Update Week 5
Posted on November 12, 2019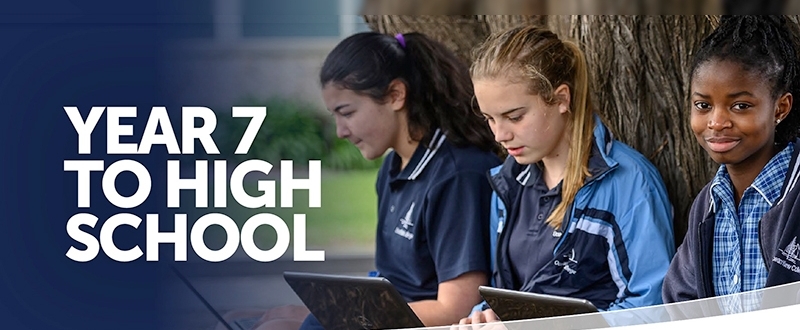 Parent Update from the Department for Education, Week 5 Term 4
Your child's wellbeing is important
Your child's wellbeing is just as important in high school as it is in primary school.
We know from our high schools that already have year 7s and from interstate learnings that year 7s look forward to the excitement, challenges and broader opportunities that high school brings. Watch the video on the Department website to see how year 7s are thriving at Clare High School.
Support will be available
Schools will help year 7s adjust to new routines and different academic demands for starting high school in 2022. They will be given evidence about what works to support early adolescents to feel safe and confident. The supports will vary across schools, so it's best to check with your new high school about how transition will work.
Schools also have frameworks in place to manage interactions between students of different ages. These already operate in our B-12, R-12, area and primary schools to manage younger children interacting with older students.
It's a big year for our year 8s
In 2022, year 7 and 8 students will begin high school in the same year for the first time. We are very mindful of having a smooth transition for all new high school students. Our year 7s and year 8s will receive appropriate support when starting high school for the first time in 2022.
Primary schools will be thinking about graduation and transition practices, and high schools will be planning open days and transition activities ahead of the move

Where to find out more
Stay informed through your school and the Department for Education's website: www.education.sa.gov.au.
Or share your feedback with the project team by emailing: Year7toHS@sa.gov.au.