news
Submit an artwork for the Harmony Week Art Exhibition
Posted on March 07, 2022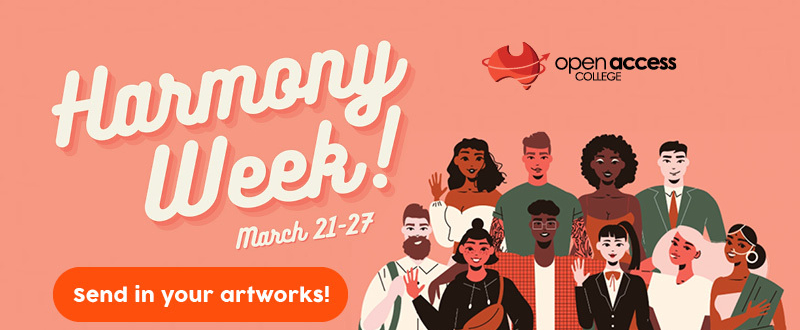 To celebrate Harmony Week we invite all Open Access College students to submit an artwork for a display at the college.

Harmony Week celebrates Australia's cultural diversity, so submit artworks that represent inclusiveness, respect and a sense of belonging for everyone. You could include the colour orange in your work as this represents Harmony Week.
Submit photos and digital artworks by Wednesday 23 March to: [email protected]
Or post/drop off artworks to the Open Access College front office.