news
Reconciliation Week at Open Access College
Posted on June 01, 2020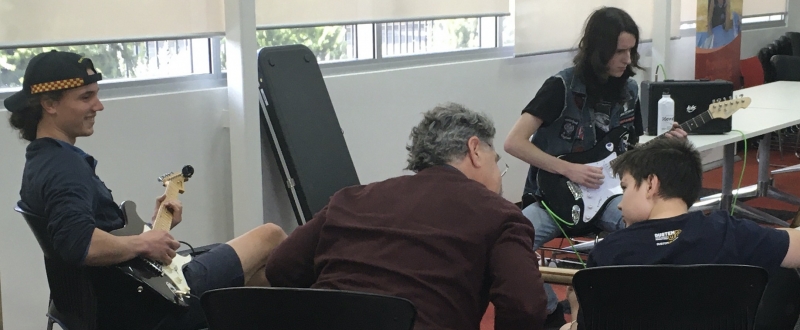 As we were not able to have a face 2 face event for Reconciliation Week the Ab Ed team enlisted the support of all OAC teachers to have as much ATSI presence in their classroom as possible.
The response was fantastic. The best take up we have ever had. Our ACEO and teachers combined to provide 22 lessons across reception to year 12 over the last two weeks.
Response from teachers, parents and students was positive and encouraging.
The Reconciliation Song Challenge is also in full swing, Blayne, Joshua and Harley meeting every Thursday to put together some music for Reconciliation Week.
As the Challenge will be continuing in term 3, we invite any interested parties to join us. Email: Mic.Bradshaw@openaccess.edu.au and see our previous page: A Song For Reconciliation
APAS
Our successful APAS tutorial programme is still providing tutorial assistance for our ATSI students. Please, if you could use some assistance with your school work, let your teacher know you would like some tutoring and we will be in touch.
---
Photos from our Reconciliation Song Challenge sessions