news
SACE Student Brooke Follows Her Passion For Health By Studying Online At Open Access College
Posted on October 28, 2019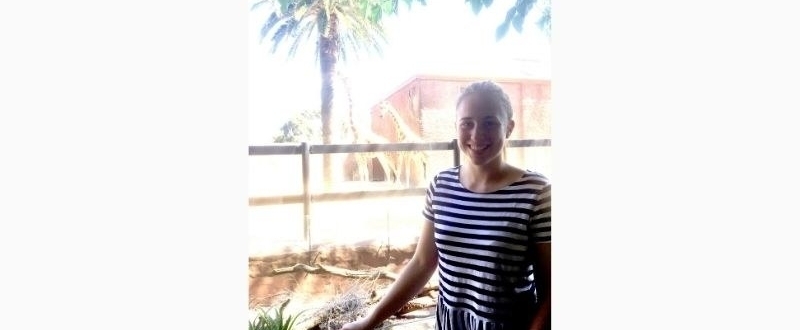 Brooke is passionate about fitness and living a healthy lifestyle.
For her, studying Nutrition was a natural step, so when her school didn't offer the opportunity to study nutrition, she signed up to Open Access College to take nutrition online as a curriculum choice subject.
Curriculum choice enrolments at OAC give students the opportunity to study a subject online that isn't being offered by their current school.
Brooke successfully completed nutrition, which contributed to completing SACE with an ATAR of 96.00.
"Through studying with OAC, I further improved and developed new skills of independence and initiative that is not taught through the traditional education system. While I initially found it difficult to have limited face-to-face time, it allowed me to develop exceptional time management and organisational skills."
Brooke found that studying online at OAC was quite different and had some unexpected benefits.
"I found OAC completely different to a normal classroom, as class sizes are smaller, but this also makes it easier to ask in depth questions, and for the teacher to check up on each student individually, regularly."
"It assisted in developing skills that no doubt also contributed to my success in other subjects. The staff are friendly and helpful, and are always just an email away if you have any questions."
At Open Access College we believe it is important as a parent or student to have all of the options available to you.
Brooke's Tips For Taking An Online Class

Brooke also had some organisational tips for fellow students who are taking a class online.

"To make the most of your study at OAC, make sure you allocate time to your subjects, and make sure you complete all your work before going to lessons. This ensures you can write down any questions you have prior to the lesson, so your teacher can assist you."

Each school year, curriculum choice enrolments provides students with the option to study their subjects of choice. Brooke's decision to follow her passion is just one of many wonderful success stories from OAC students. And it shows that following a passion can pay off.


Related Articles
Taking A One-Off SACE Subject Online At Open Access College Works For Alexandra
Piper's Passion For Sport Leads Her To Study Online At Open Access College
General Enquiries:
Marden Campus (08) 8309 3500 | Toll Free: 1800 882 328
info@openaccess.edu.au
1-37 Marden Road, Marden SA 5070