news
Year 9-12 Languages Come In Day Wrap Up
Posted on April 06, 2021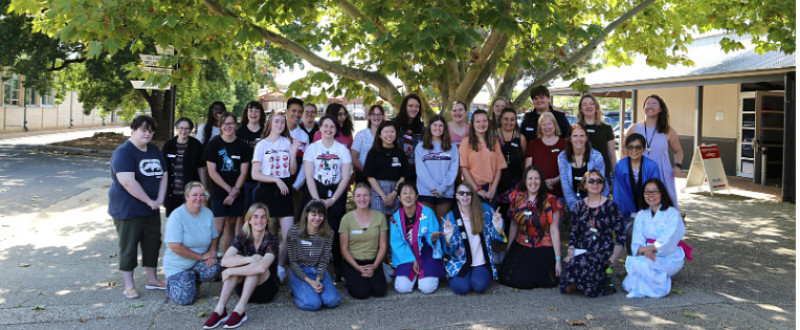 Hola! Bonjour! Selamat siang! Konnichiwa!
On Friday 19 March, we had year 9-12 Languages Come In Day. 23 students, including ex-students, came into OAC, and 3 joined the session online. For many students, it was the FIRST time coming into OAC. Well done for coming to the right place at the right time on the right day! Three students informed us that it took them 3 HOURS to get to OAC, but THEY CAME! What dedication!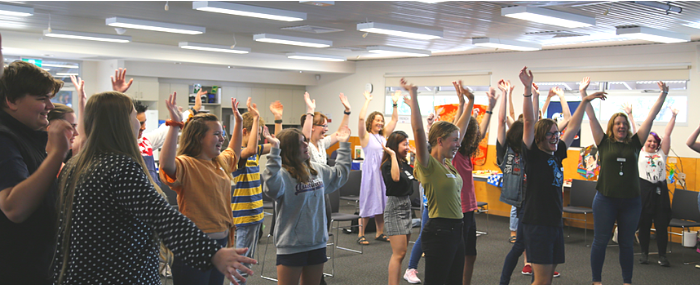 We started the day with our Aboriginal Community Education Officer Mic Bradshaw's Acknowledgement of Country followed by two engaging activities: 'The Wright Family' and 'Laughing Yoga'. By the time we finished 'Laughing Yoga', we were all ready to learn. We then had a panel discussion with 7 ex-OAC language students. It was lovely that the current year 9-12 students had opportunities to ask many questions and that the ex-students shared their language learning experience through OAC including tips and strategies, and their post-OAC language learning experience. Thank you ALL for your engaging discussion.
We then formed mixed language groups to play 'Hard Quiz'. What fun it was! It seems that the students did not find quizzes so 'hard', but it was rather tricky to be the first one to 'buzz'. In the afternoon, we had language-specific learning activities.
We all shared our love of languages on the day and had great fun. We got to know each other better and felt connected. I hope you have savoured the day and keep learning languages even when you face difficulties and challenges in your language learning journey. Thank you to all the students, carers, teachers and SSOs who helped make the day so successful. I look forward to seeing you all next year. Gracias, Merci, Terima kasih, and arigatou!
Kazuko Glass (Languages Coordinator)