news
Mission Australia Youth Survey 2019
Posted on May 09, 2019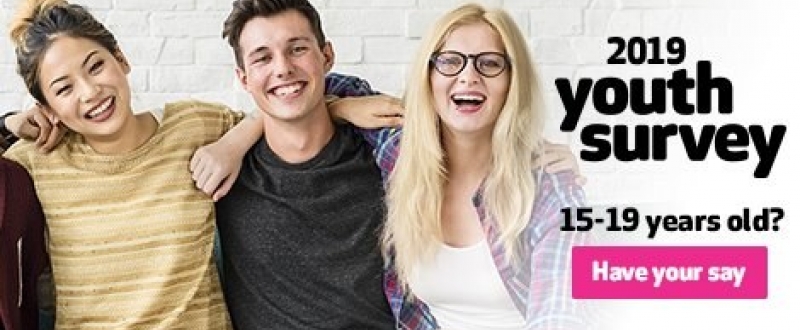 Participate in the 2019 Youth Survey! Mission Australia invites young people aged 15-19 to take part

What?
The Youth Survey is Australia's largest annual survey of young people in Australia. The online survey is open to young people between the ages of 15 and 19, and takes 15 minutes to complete.
When?
The Youth Survey is now open and will close on 31 July 2019
Why?
Because the Youth Survey is a key evidence and policy platform, taking part will help organisations like Mission Australia, as well as governments, NGOs, schools and community groups around the country to advocate for policies and programs that support young people.
How?
Click the link below to take the survey!
missionaustralia.com.au/youthsurvey
For more information, please see the information sheets in the Documents & Downloads area of this page, or Mission Australia's website. missionaustralia.com.au/youthsurvey