news
Student Stories from OAC
Posted on March 10, 2023
On this page you'll find many wonderful stories from our students, both past and present.

Abigail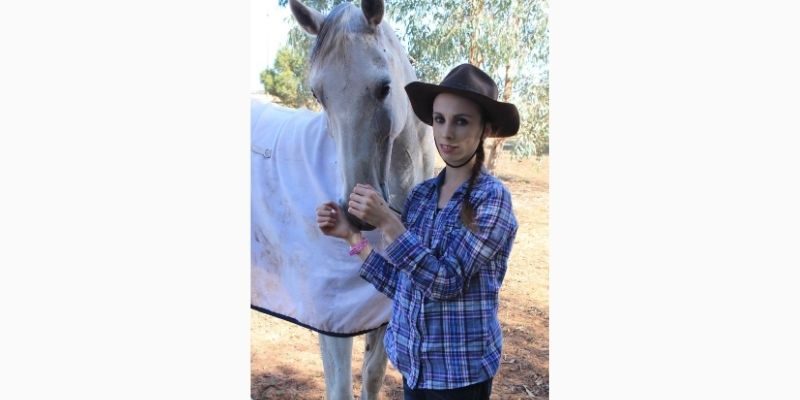 "I attended normal school and was doing very well up until year nine when I became really sick and had to be admitted to hospital time and time again. This greatly interfered with my schooling and eventually my illness was so severe that I simply could not handle any school work at all for a couple of years. This was devastating for me because I thought I would never be able to complete my SACE or do something with my life. It was then that I found out about Open Access College and this gave me hope. Open Access has allowed me to continue my schooling at a pace that doesn't overwhelm me. I also suffer from anxiety but my teachers have all been so supportive and encouraging in a way that simply isn't possible in a normal school. So, thanks to OAC, I have been able to get my life back and plan for the future." - Click here to read Abigail's story
Alex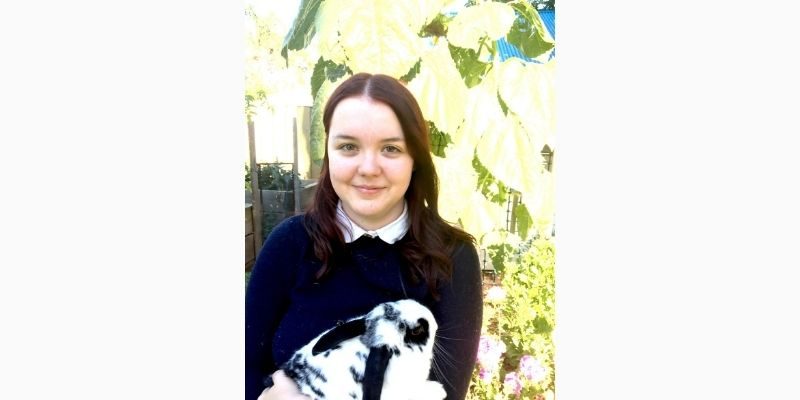 "I am 17 and I was diagnosed with chronic fatigue syndrome 4 years ago. I live with my parents and younger sister, in Adelaide. I love all things to do with my pet rabbits, gardening and video gaming. OAC makes work much more flexible. I can email my teachers with the circumstances, and allows me to negotiate when I hand in the work, within reason. I try to attend all my scheduled classes, but if I am unable to, I am fortunate that Open Access allows me to catch up easily with lesson recordings, or a one on one lesson. I don't believe mainstream schools could provide that support. I am honestly so thankful and appreciative that Open Access works for me, I couldn't have asked for a better opportunity to finish my education." Click here to read Alex's story
Alexandra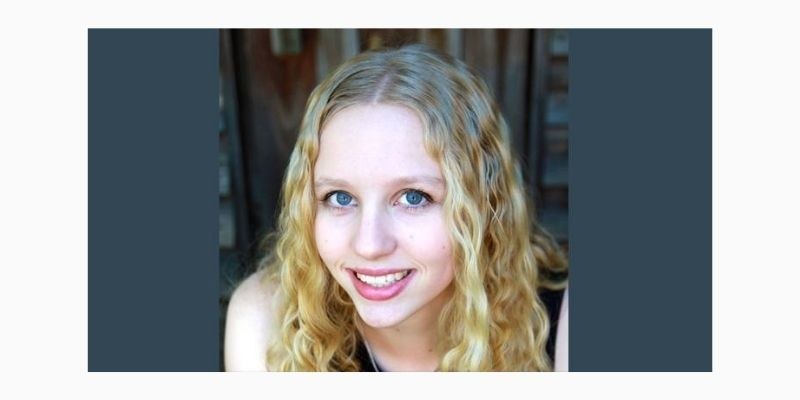 "Though I was able to complete most of my SACE subjects through my school, Open Access provided me with the opportunity to study Biology where I otherwise could not. I had never attended any lessons outside of a basic public school, so the idea of taking a subject through a computer screen was a little intimidating at first. My first lesson came with a few technical issues, but I quickly found my stride, and discovered offline studying was easier to manage than my other formal lessons." - Click here to read Alexandra's story

Anna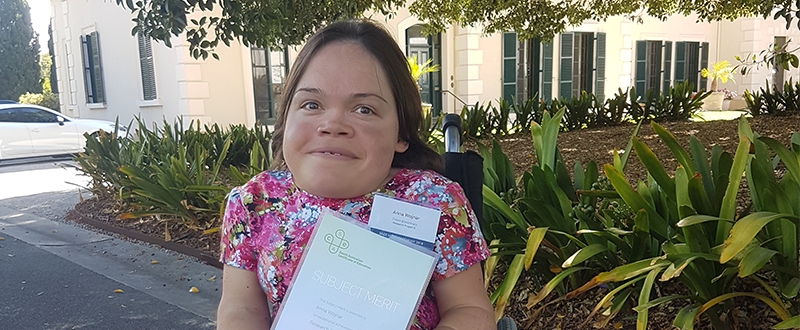 "I am 26 years old. I live with my parents and brother in the Adelaide Hills of South Australia. Because I have a severe disability called Morquio, to be able to get the most out of learning it was necessary to do my education through correspondence. Because of all the health complications, I surprised myself that I was able to complete my SACE and also receive a merit! I couldn't have achieved this goal and beyond without the support and encouragement that the staff at OAC provided. Thank you to Open Access College. With my SACE behind me, it proves that even though I have a severe disability… with a bit of hard work, I can still achieve things in life." - Click here to read Anna's story
Anna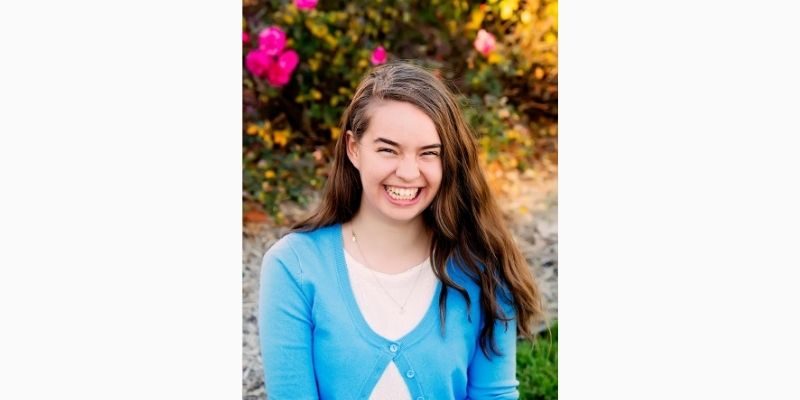 "My 13 year old sister was diagnosed with Leukemia whilst I was midway through year 10 and my whole life was turned upside down. Things were crazy and nothing was certain. We had to move interstate for her medical treatment, and thanks to OAC I was able to continue my schooling. OAC is amazing when your life is hard or something goes wrong, the teachers are supportive and flexible – they want each person to succeed, and they encourage you along the way to success." - Click here to read Anna's story
Axel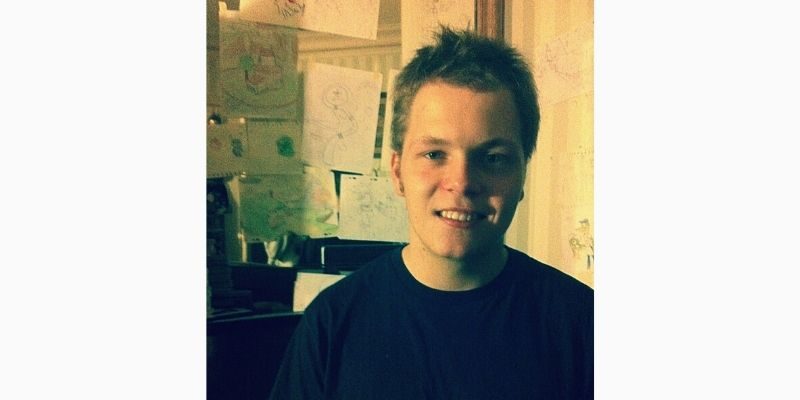 My childhood was dogged with the triple whammy of ADHD, dyslexia and deafness. With both learning and consequent behavioural problems, school has never been easy for me. I seriously never thought that I would get through Year 12. For me, school life in Paris was an academic disaster. Today I am currently following a course in animation and video. Thanks to Open Access, I now have options. Click here to read Axel's story
Ben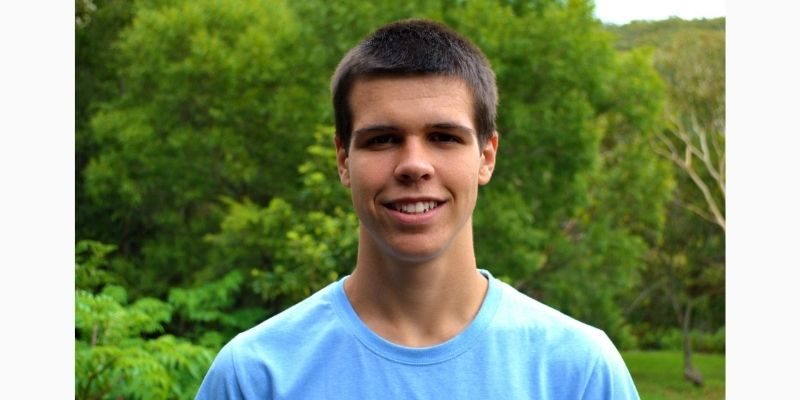 "For most of the year, I live in Vanuatu, where I have lived on and off for 14 of the past 18 years, along with my parents and younger brother. Interests of mine include travelling, technical computing, graphic design, photography, camping and working with children and youth. I especially appreciated the flexibility provided by OAC during my first few years of studying with the College. My family's lifestyle and work involved regular travel, often to places lacking access to reliable internet – if any internet at all! Fortunately, I found that my teachers understood my situation and internet predicaments and were accepting of any delays involved in my interaction with them; for example: delayed emails, irregular timing for submission of work, lag time in online classes due to poor internet service, and absences due to travel or off-grid camping, etc. Attending OAC made it possible for me and my family to remain in Vanuatu during my final years of secondary school and I am grateful that I have been able to complete my SACE through the College. I believe that OAC has equipped me with many skills that I will need in life and in further study." Click here to read Ben's story
Brooke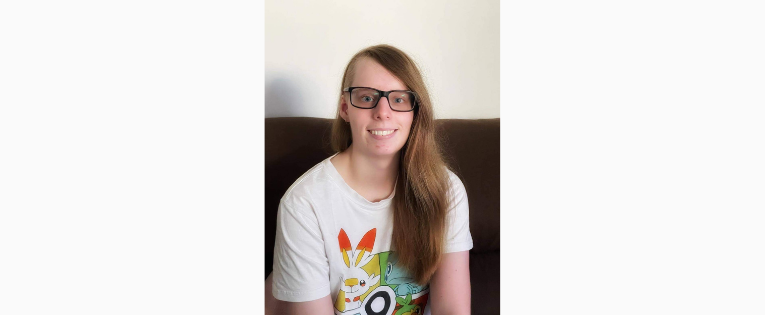 "Studying at OAC has been a life changer for me. Being able to work from the comfort of my own home has helped me with recovering from the anxiety and overstimulation that comes with working in a traditional classroom environment. At OAC, I feel like I can thrive. It is the right place for me and my learning." - Click here to read Brooke's story
Chelsea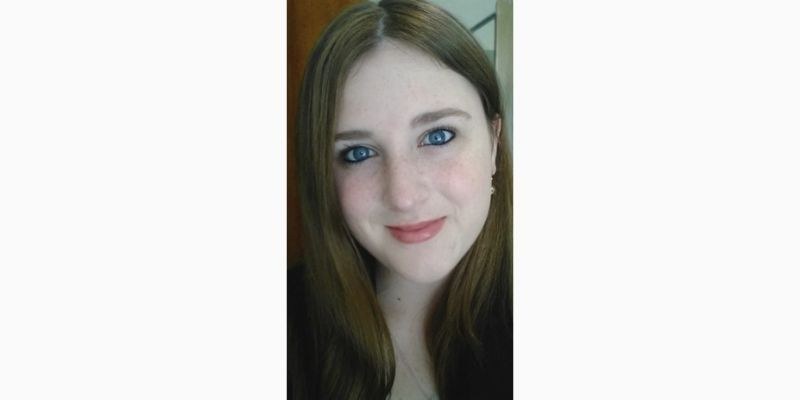 "OAC better suited my medical condition and removed any disadvantages that I would have experienced attending a full-time high school. The teachers at OAC made learning easier, engaging and gave constant praise. They kept me on track and consistently informed me of the standard of my work." - Click here to read Chelsea's story
Chloe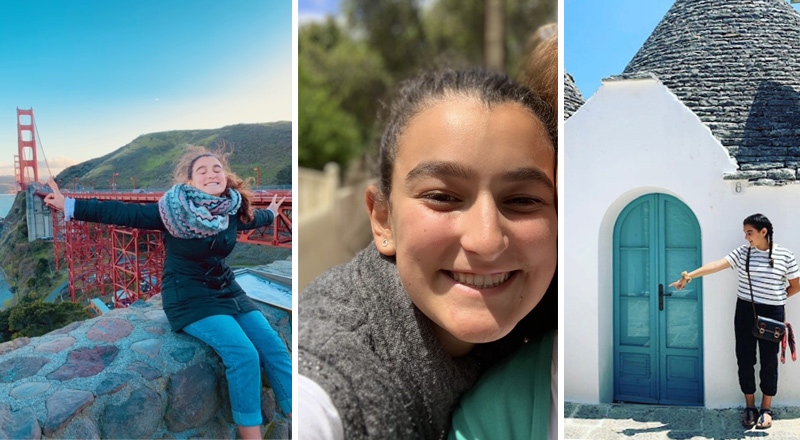 "Two of the main things that I have learnt while at OAC are the virtue of self discipline and the skill of communication. It's not easy to have a routine of waking up to watch the lessons, then completing the assigned work and asking for help all from the comfort of your own home, but the teachers are so good and understanding and always offer to help with anything as they have our best interests at heart. The subject selection that OAC offers covers a range of topics which has been great since it has enabled me to select subjects I am interested in, as well as ones I would have never thought I would choose and enjoy. " Click here to read Chloe's story
Christopher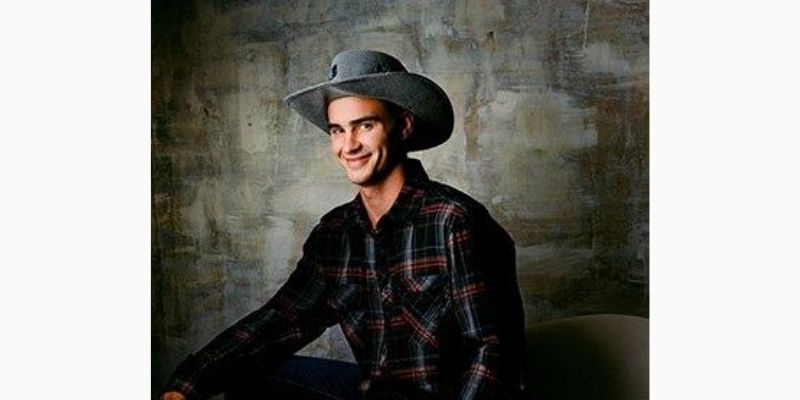 "I have Autism and an Intellectual disability, which affects my reading and writing, but with the help of all my family I still manage to achieve things. I found that studying at OAC was very good because the class sizes were small meaning more student-teacher time. I would highly recommend Open Access to anyone who wishes to study but is unable to attend classes in person." - Click here to read Christopher's story
Diana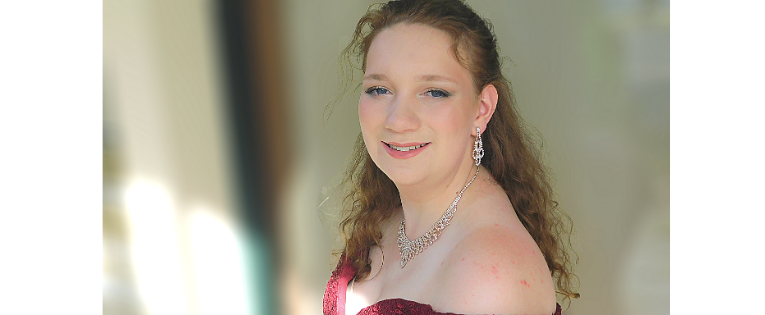 We are immensely proud of Diana. In 2020 her hard work was acknowledged when she won the Leila Rankine Award for Excellence - an award for the highest achieving student for Stage 2 Aboriginal Studies. Click here to read Diana's story
Edward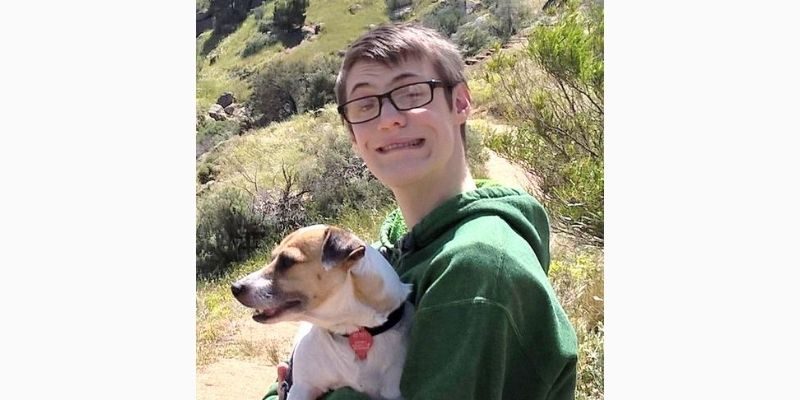 "I live in a small town in the Adelaide Hills called Kanmantoo. I live with my mum, younger brother, our Jack Russell and lots of chickens. My hobbies include Playing piano, ukulele and the trumpet. I play hymns on the piano at church. I have a few autistic tendencies; I was also born with multiple birth defects. I only have about 1/3 of vision in my left eye. I got extra time for my last Maths test because of my health issues. That extra fifteen minutes helped me to pass maths. I also studied a Cert III in Screen and Media. In the second semester, I had to redo PLP along with Research Project. I fell behind but in a spurt of excellent weather I managed to get it all done and I finished my SACE." - Click here to read Edward's story
Elisabeth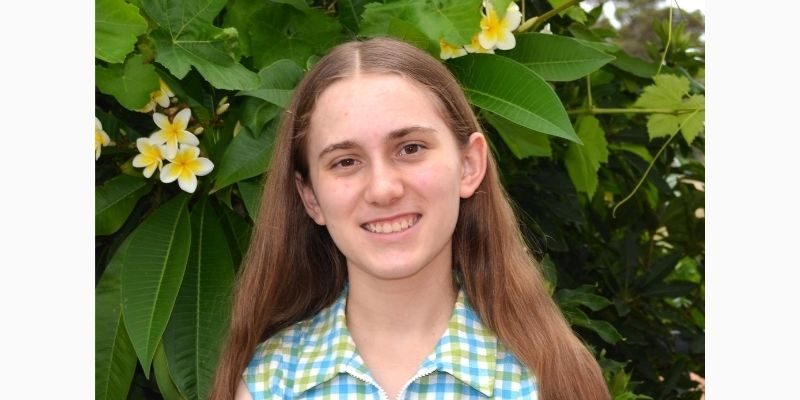 "I was home-schooled until year 8 when I was given the opportunity to study French and Music through Open Access College. In year 10, I began full time study with OAC. I completed my Stage 1 studies in 2016, working towards my SACE. Throughout my time at OAC, I have really appreciated the flexible learning environment OAC provides. The flexibility of lesson times, for example, allowed me to continue volunteering at Meals on Wheels, while studying full time. I was also able to participate in activities such as the Education Perfect World Series, a series of global competitions testing students' knowledge in a variety of subjects. Furthermore, the one-on-one support I have received from my teachers has been very helpful. They have always been approachable should I have a question. They were really invested in helping me to succeed with my studies." Click here to read Elisabeth's story
Elizabeth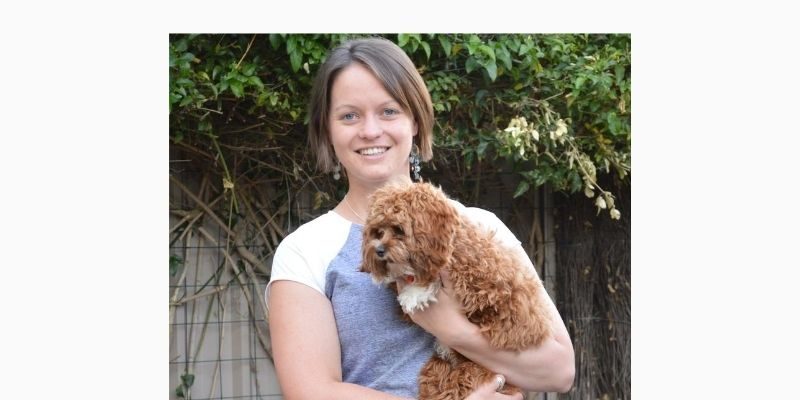 "As part of my occupation, I am regularly deployed to all sorts of locations within Australia, and overseas. Due to the frequency of these trips, I was unable to attend normal set classes, and required the flexibility of attending classes via online participation. The teachers at Open Access College were able to provide me with flexibility to attend classes where I was able, and were eager to provide additional support whenever it was required. I took on the challenge of full time study this year in order to further progress my Air Force career. Having my High School Certificate, and an ATAR, will allow me the opportunity to embark on additional study, and build on the core skills I already process." - Click here to read Elizabeth's story
Eloise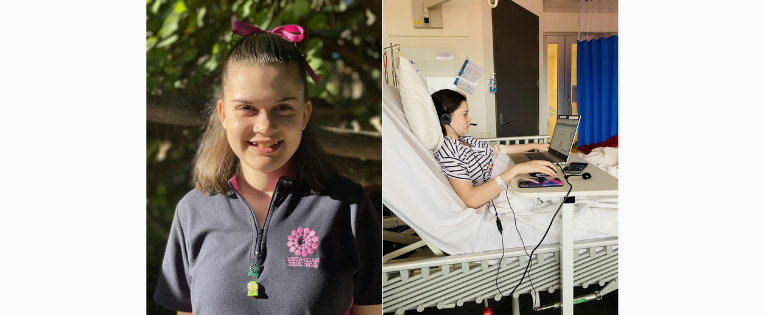 Eloise has impressed her teachers with her ability to overcome challenges, contribute to her class as a leader, and work to an exceptional standard. Her wonderful achievements were recently recognised by the Department for Education, South Australia when they published her story on their platform. - Click here to read Eloise's story.
Emily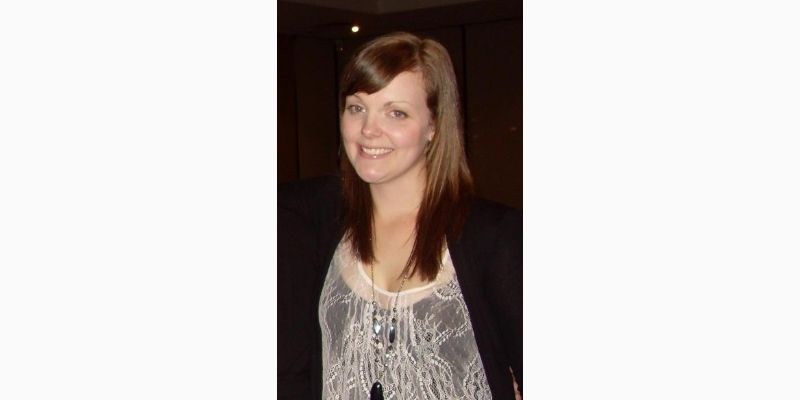 "I became a single mum and knew that in order to provide my daughters with a better life I would need to go back to school. I wanted to complete my SACE and gain an ATAR but I lacked self-esteem and confidence.The patience, understanding and support given by my teachers in that first year was incredibly meaningful for me and enabled a positive outcome that gave me the confidence and determination to succeed in my second year subjects. I learnt a lot about myself throughout my time at OAC and have gained a new outlook on life that continually inspires me. The teachers truly are amazing and will go above and beyond to help you succeed." Click here to read Emily's story
Erin
"Coming from an 'unschooled' life, it was a shock to my system starting in year 11, and I think I'm only now catching up with most of the basics that are required for a measure of success at year 12. I have recommended to my brother that he start OAC in year 10. I am very glad I enrolled at OAC because the subjects I have chosen have all been useful and the class interactions have been great for keeping me focused. The flexibility helped me pull it all together. A big thanks to my teacher who, upon hearing some of the things I do, recommended me for a Citizenship Award and I was lucky enough to gain an Order of Australia Association - Student Citizenship Award in 2017. OAC the cyber 'place' to be!" - Click here to read Erin's story
Grace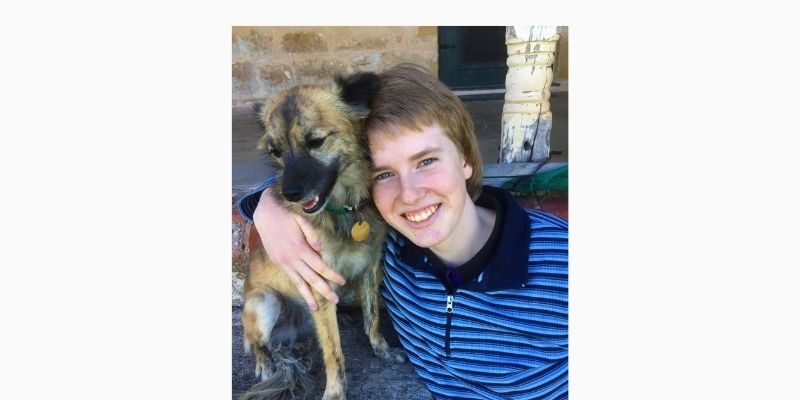 "Initially, I found it difficult to be disciplined in my studies, but I soon discovered that it was essential to get started on any homework or assignments as soon as I received them, otherwise it was very easy to fall behind. I have also learned that it is important to ask for assistance from teachers straight away, instead of waiting until the next lesson to ask for help. All in all, studying at Open Access College has taught me to become self-motivated and disciplined, to work efficiently and to plan time effectively." - Click here to read Grace's story
Click here to read Grace's update

Hamoun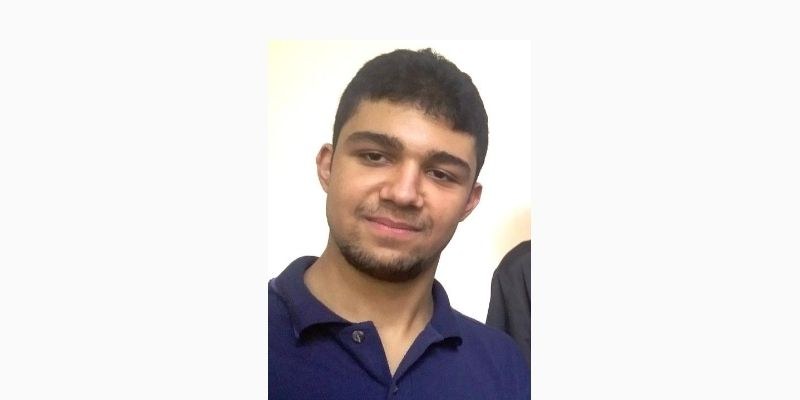 "While in the Middle East I had to keep up with my Australian schooling if I were to come back. I did all of year 11 through OAC at the same time as attending a middle Eastern school as well. This experience lead to me building enough will to get all my work done, and I ended up passing both schools. I enjoyed working with all my teachers through webex. I remember having disrupted sleep patterns after my local school had finished, where I would wake up at 10pm and remain awake until 2pm the next day. Good times." - Click here to read Hamoun's story
Isabella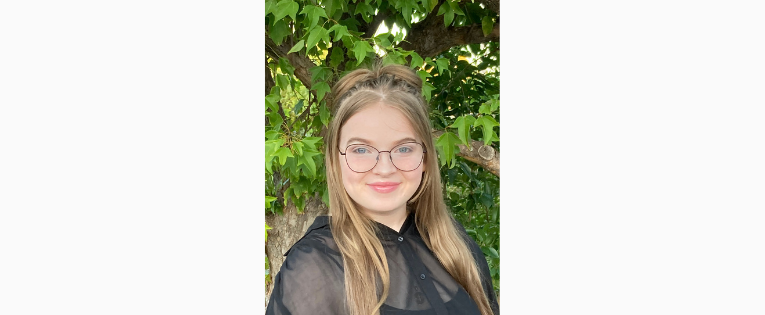 "I had my son at the age of 16, and began my journey at Open Access College while I was pregnant, completing year 11 that year. I was determined to finish year 12 then go on to complete a bachelor's degree, but as the sole parent to my son, I didn't have enough time to complete year 12 in only one year. The flexibility available at OAC allowed me to spread my year 12 subjects over 3 years following the birth of my son; I went on to graduate in 2020 at the age of 19. OAC afforded me the opportunity to complete my high school education while embracing the experience of motherhood." - Click here to read Isabella's story
James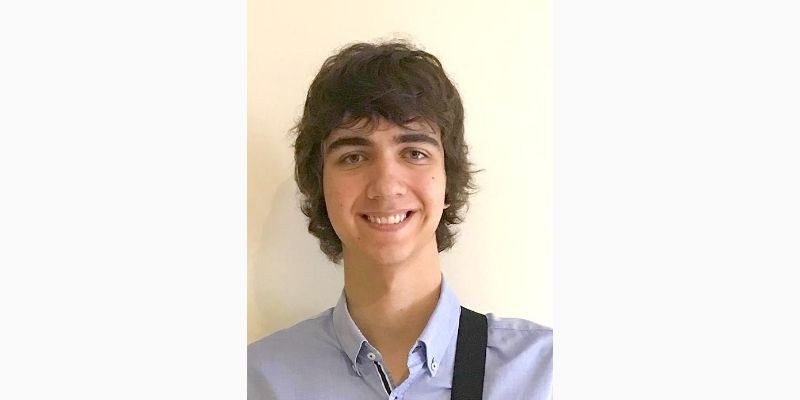 "I started studying at OAC during Year 9, after I had struggled to maintain consistent attendance at school for the previous three years due to a fluctuating and often debilitating medical condition. OAC proved to be the ideal solution for me, as it not only provided me with high quality teaching, it kept me connected during those times when my physical condition isolated me." - Click here to read James's story
Jasmin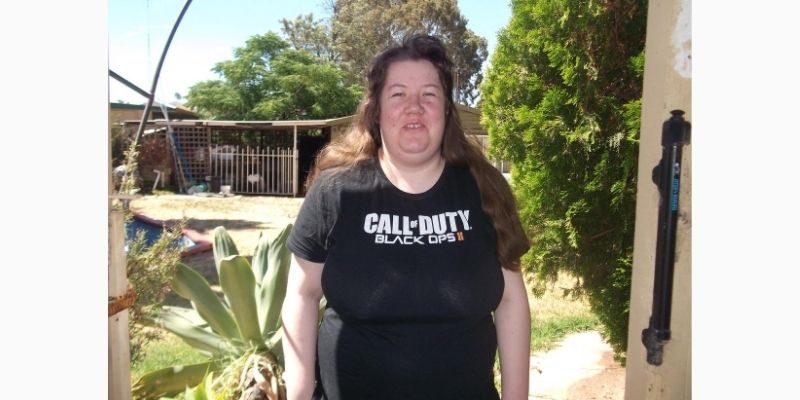 "After completing Year 9 at a public school I dropped out due to bullying, but my mum didn't want my education to suffer. Studying by distance education has taught me to be self-motivated and use my time wisely. I would recommend OAC to anyone. So I thank all the teachers and staff for their support and help throughout my learning with them." - Click here to read Jasmin's story
Jay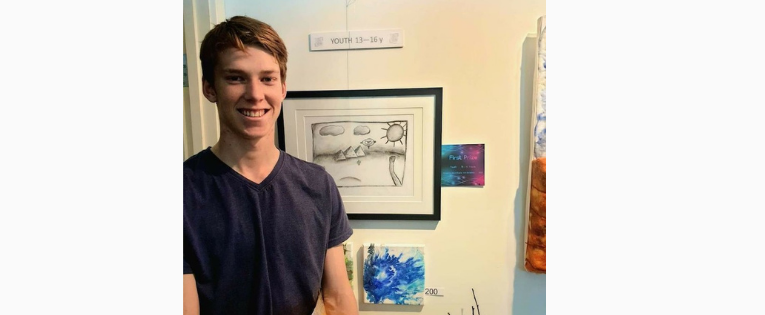 "Working online has also enabled me to attend class at times where I usually would not have, such as when I am unwell. I think that meeting new people and learning from that will benefit my overall confidence and willingness to communicate." - Click here to read Jay's story
Jill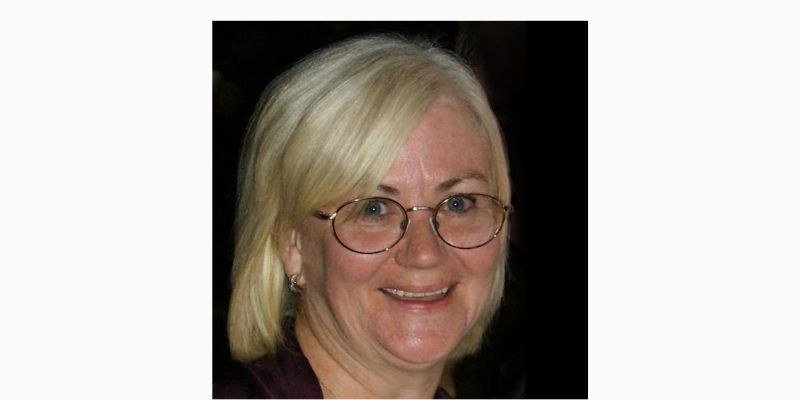 "OAC enabled me to complete years 11 and 12. Choosing firstly subjects that I felt were essential, such as English and Numeracy, whilst being flexible enough to indulge in personal interests including history, accounting, also photography and child studies. As a mature student, I will always be grateful for the considerations individual teachers gave me, explaining basic computing and subject specific skills. OAC also allowed us the freedom to continue travelling which was great." Click here to read Jill's story
Joanna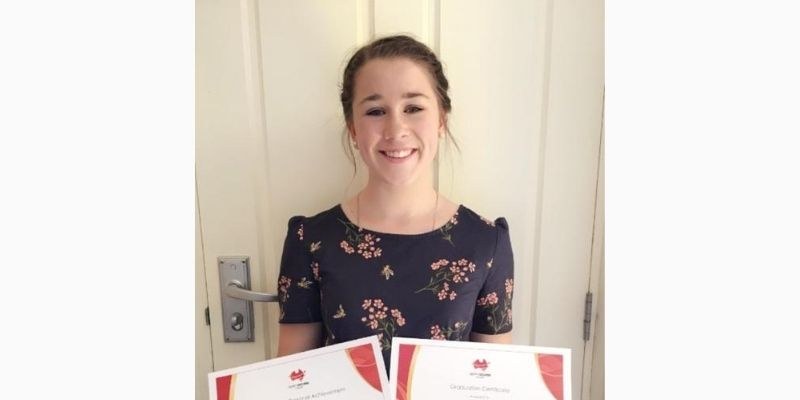 "Personally, I believe that the flexibility OAC offers, along with the ever-present and wonderful support I received from my teachers, is what helped me to achieve my goals.I am so thankful for the encouragement and support of the teachers at Open Access College and overall, the opportunities that OAC has given me!" - Click here to read Joanna's story
Joel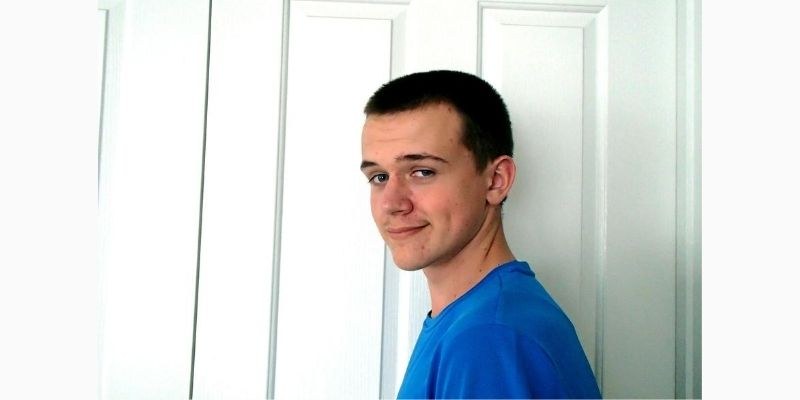 "All of my teachers at OAC have always been extremely helpful and also very accommodating with any problems that have arisen as I've made my way through school. One problem which was recurring for me in Vanuatu was slow and unreliable internet (especially after Cyclone Pam devastated Port Vila last year – internet and power were down for a time then). This sometimes made doing my school work a lot harder, but even through all that, my teachers have always been understanding." - Click here to read Joel's story
Jordan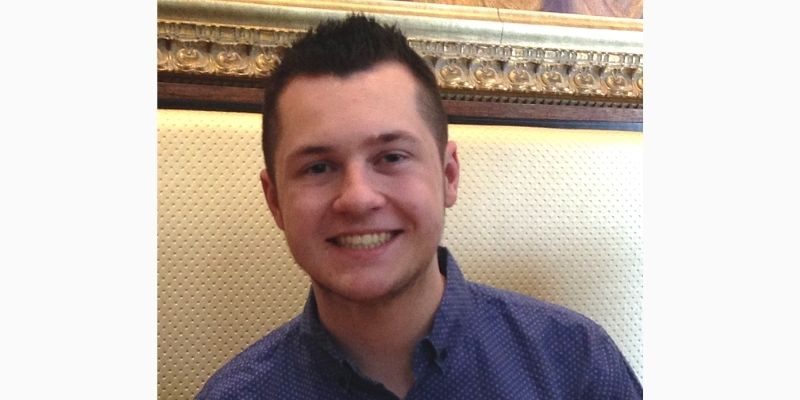 "When I was in year 8, I contracted an illness that changed my life. I have an illness called Myalgic Encephalomyelitis also known as chronic fatigue syndrome. It is an incredibly debilitating illness that left me with intense pain, the inability to think clearly, unable to sleep and an incredible lack of energy. I am now finishing my first year of SACE and it is partly because OAC's support and understanding that I have made it this far. I never thought that I would be able to do year 12 but with OAC's help I have come further than I thought possible." - Click here to read Jordan's story
Joshua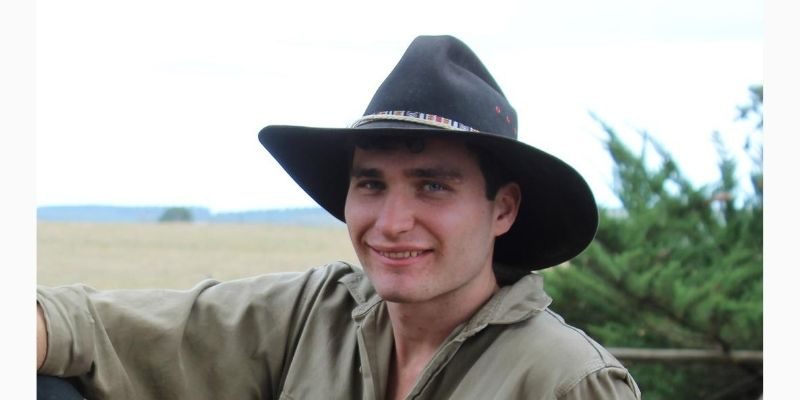 "I am the youngest of four brothers living on a farm in Glencoe, SA, with my parents. We work 600 acres with our cousins, with Poll Hereford beef cattle and White Suffolk sheep, and cats, chickens, and guinea fowls in the mix! I first undertook studies through OAC whilst in Year 8 homeschooling, beginning with Spanish – a language with much flair and emotion that appealed to me. I also completed PLP, Photography, Digital Image Manipulation, and Media Studies. In all, I had excellent teachers; however, Spanish was my first and favourite.Linguistics, I believe, is where Open Access excels: the nature of learning a language, while never easy, can be moulded for distance education; a fact epitomised by my excellent Spanish teacher and the class. "¡Muchísimas gracias, maestra – eres fabulosa!" Click here to read Joshua's story
Kayla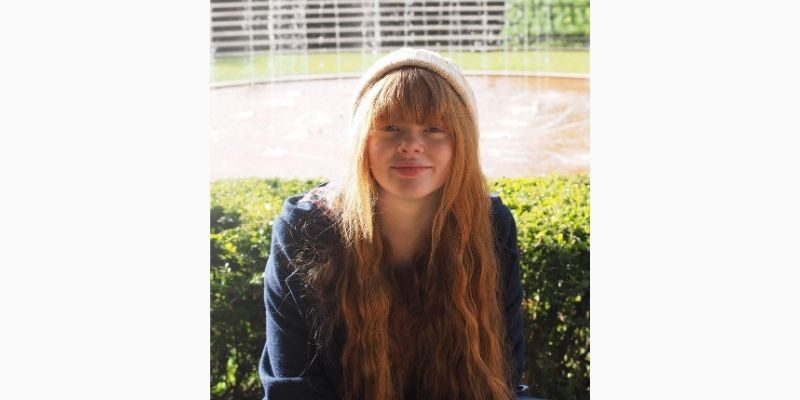 "What prompted me to join OAC was my growing interest in Japanese Studies – a subject which was unavailable at my own school. With tremendous convenience and flexibility, OAC enabled me to pursue my interests in this topic and commence Japanese alongside my other studies at Southern Vales. If it hadn't been for OAC, I would have never been able to follow my passion for foreign languages and, quite likely, become the person I am today." - Click here to read Kayla's story
Letitia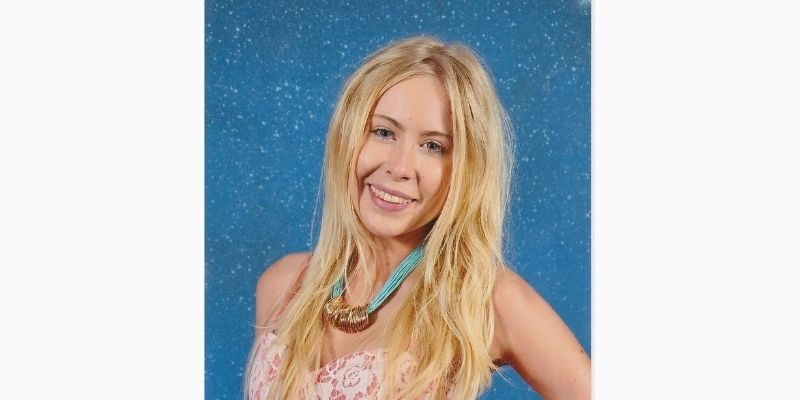 Thanks to Open Access I successfully completed year 12 with very good results and was accepted into the Bachelor of Physiotherapy at UniSA. I believe studying at OAC has provided me with key study habits that will enable me to succeed at university and other areas of life. I would like to encourage all future students to do your best in your studies as you can surprise yourself with what you can achieve by putting in the effort. Click here to read Letitia's story
Lucy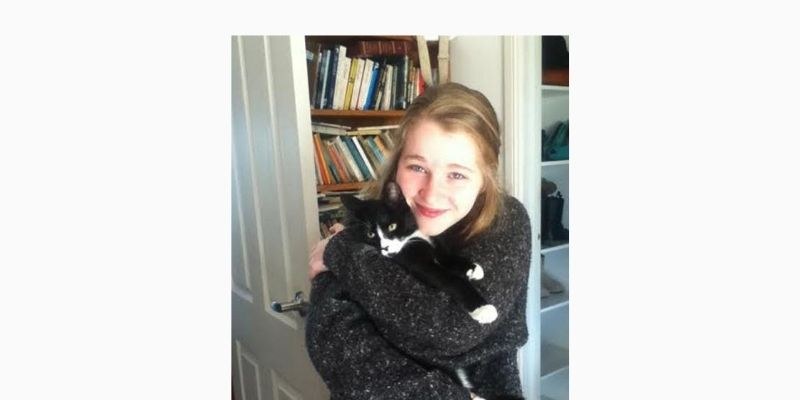 "I live on a farm in the Barossa region with lots of animals, including pigs, sheep, cows, horses, alpacas, chickens, a dog, and three energetic cats. Open Access College not only taught me numerous important skills, but it also provided me with the opportunity of studying at home whilst getting my SACE. I could manage my schoolwork whilst handling my other commitments such as volunteering through CFS. It was a learning experience in itself studying via long distance, and I really liked the opportunity of having such a diverse classroom." - Click here to read Lucy's story
Max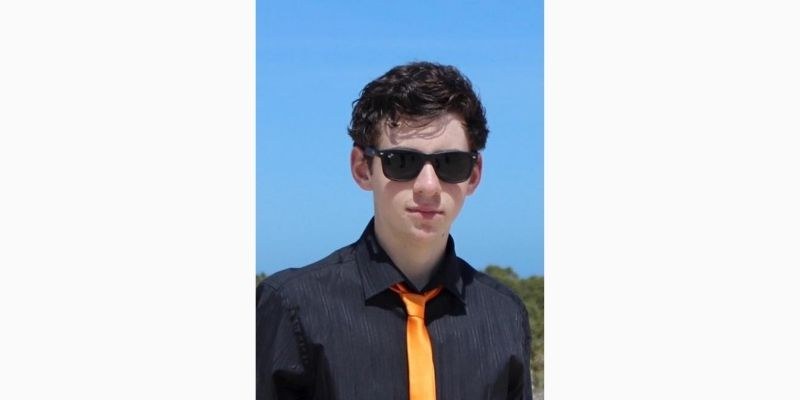 "I started school with Port Augusta School of the Air/Open Access College at age five but I was in the schoolroom with my older siblings ever since I can remember. I have had some really great teachers in distance education who really took the trouble to get to know me and my family and inspired me to learn. Studying through Open Access College has allowed me and my family the flexibility to be able to travel overseas and to engage in music, science and art activities outside of weekly lessons and course work." - Click here to read Max's story
Natalie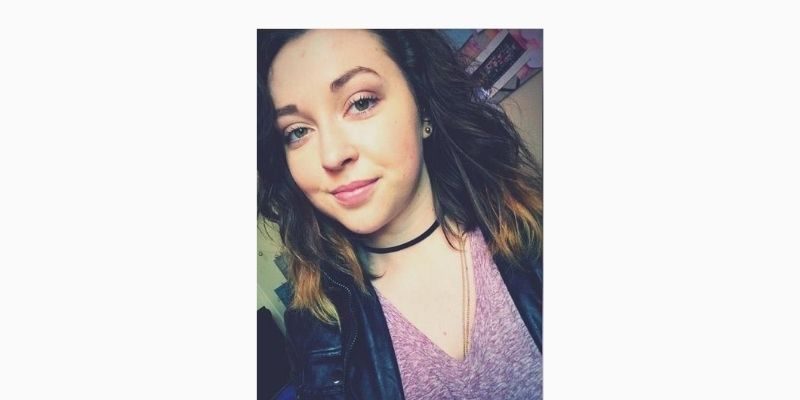 Music has been my passion ever since year 4, after beginning on recorder through School of the Air. It's mad to think that a life can change in a split second. I'm beyond excited but I am also beyond nervous. With the flexibility of Open Access College, I was always able to put music first. Now, I am traveling to world because of it. Click here to read Natalie's story
Nicola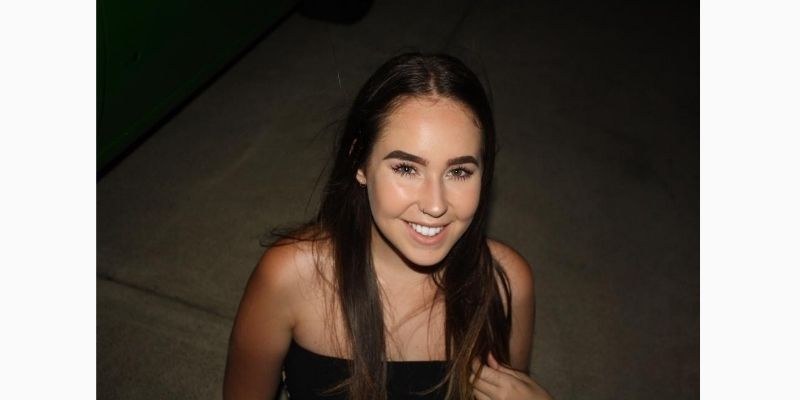 "I am so grateful for all the opportunities that OAC has provided me, and for making me love learning again. I never thought I'd say it, but I will really miss school when my time ends, because my experience was so good." - Click here to read Nicola's story
Paige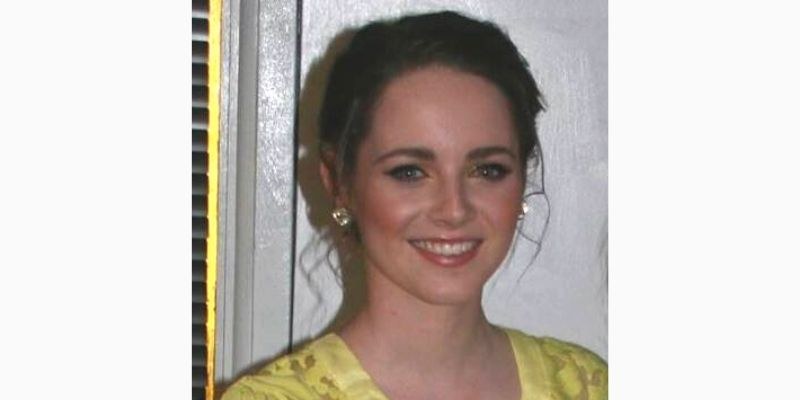 "Open Access may seem daunting at first, but the teachers and staff are extremely supportive and are flexible to your learning needs. You don't need to be independent and self-motivated prior to studying at OAC in order to succeed because you develop the life-long skills and anyone is capable of studying by distance." - Click here to read Paige's story
Piper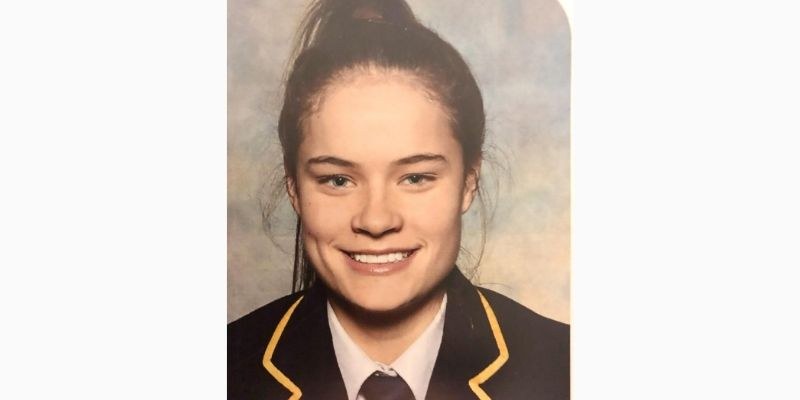 "My school didn't have enough students to run it that year, so investigated OAC. I had never heard of OAC beforehand and was quite nervous about attending classes over the internet, however I am now so thankful that I had the opportunity. I really benefited from the experience, it significantly improved my communication skills as I had to engage with complete strangers in an unfamiliar environment. It didn't however take long to adapt because everyone was so friendly and encouraging." - Click here to read Piper's story
Priscilla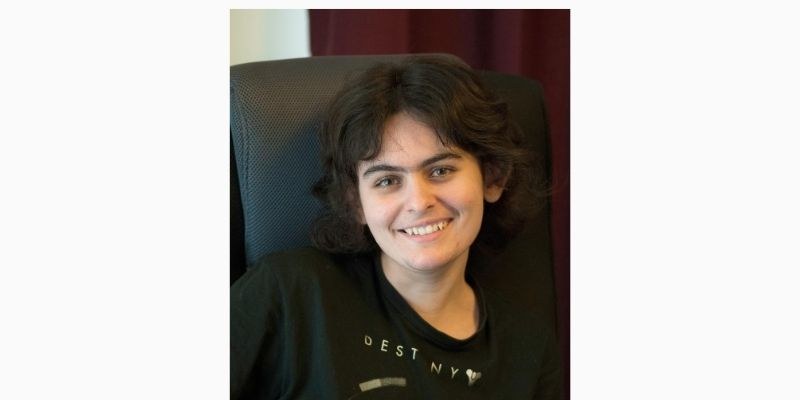 "I have been home-schooled from the very beginning and when I reached Year 11 I began the SACE with Open Access College. Open Access provided me with the opportunity to continue schooling at home, with the self directed learning I was used to. I found the lessons' structure of Open Access effective and enjoyable to participate in, and my teachers were overwhelmingly helpful in their tuition of all my subjects. I successfully completed Year 11, Year 12 and the Certificate III in Media at Open Access, and I was surprised at what I had achieved. I was awarded with academic achievements in both years and a subject merit award for year 12 CAD. Thanks Open Access and all my teachers." - Click here to read Priscilla's story
Samantha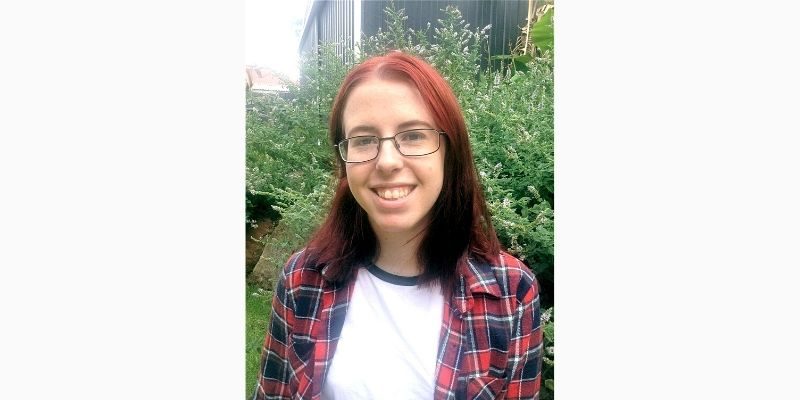 "Through studying with OAC, I developed an independence that would not have been replicated if I continued with the traditional education system. Although I found that little face-to-face contact was challenging, it provided a stable foundation for skills such as self-discipline, time management and motivation. These skills will later assist me with tertiary studies.
A highlight of my experience with OAC would be the supportive relationships I shared with my teachers. Every teacher was incredibly consistent with their communication and assistance, always offering guidance, from assignments to time management." - Click here to read Samantha's story